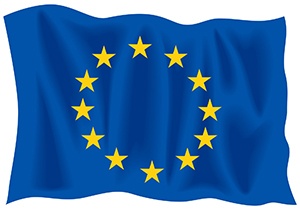 In the case of customs tariffs, it can seem that dealing with the EU is sometimes easier, as rates and rules are harmonized for its presently 28 Member States. However, digging deeper into other programs can run you into trouble. A perfect example is the EU Value Added Tax (VAT). Monitoring and accurately interpreting the indirect tax changes in the EU and country-by-country (VAT rates are not harmonized) can be a manually-intensive and daunting task. This task is especially tedious when different VAT rules apply depending on the transaction and movement of the goods.
The European Commission has now launched plans for the biggest reform of EU VAT rules in a quarter of a century. The Commission says this reboot would improve and modernize the system for governments and businesses alike by 2019.
The (almost) Successful EU Single Market – Don't Mention VAT!
The EU Single Market is undoubtedly one of the EU's greatest achievements, which multinational businesses can and should be able to treat as one territory, devoid of any internal borders or other regulatory obstacles to the free movement of goods and services. However, the current VAT rules are one of the last areas of EU law not in-line with the principles underpinning the Single Market. For companies trading across the EU, borders are still a fact of daily life when it comes to VAT.
The current VAT system dates from 1993 and was intended to be a transitional system. It is fragmented and overly complex for the growing number of businesses operating across borders and it leaves the door open to fraud. Domestic and cross-border transactions are treated differently and goods or services can be bought free of VAT within the Single Market. But the common VAT is a major and growing source of revenue in the EU, raising over €1 trillion in 2015, corresponding to 7% of EU GDP. As a consumption tax, it is one of the most growth-friendly forms of taxation.
How Does VAT in the EU Work at Present?
Duties and taxes are levied by governments around the globe based on different products at different rates. VAT is a tax levied on most goods, products and services available for purchase in the EU. In principle, everything one buys in the EU includes VAT in the price. When selling domestically (i.e. not across borders) companies also pay VAT on the goods that they buy and which they plan to sell on to another business or to consumers. However, VAT is not currently charged on sales between businesses in different EU Member States.
The new proposal envisages a future VAT system where VAT, applicable in the country of destination, will be charged on sales that are made across borders to another country in the EU. The VAT on cross-border sales would be collected by the tax authority of the originating country and transferred to the country where the goods or services are ultimately consumed. In order to allow a soft transition for tax administrations and businesses, the first step of the definitive VAT system will focus only on transactions in goods.
What follows is an extract from the EU Commission Press Release issued on October 4th 2017. We are using it directly from the source so as not to skew the intent and message from the Commission.
"We will seek agreement on four fundamental principles, or 'cornerstones' of a new definitive single EU VAT area:

Tackling Fraud

VAT would now be charged on cross-border trade between businesses. Currently, this type of trade is exempt from VAT, providing an easy loophole for unscrupulous companies to collect VAT and then vanish without remitting the money to the government.

"One Stop Shop"

Businesses that trade within the EU will be able to sort out their VAT far more simply and easily, via an online web portal (or 'One Stop Shop') in their home country. Traders will be able to make declarations and payments using a single online portal in their own language and according to the same rules and administrative templates as in their home country. Otherwise, traders would have to register for VAT, file returns and make payments in every EU country where they operate. Member States will then pay the VAT to each other directly. A similar system is already in place and working well for sales of cross-border e-services. The Commission proposal to extend this system to online sales of tangible goods is currently being discussed by Member States in the EU Council.

Greater Consistency

A move to the principle of 'destination' whereby the final amount of VAT is always paid to the EU Member State of the final consumer and charged at the rate of that EU Member State. It is already in place for sales of e-services.

Less Red Tape

Simplification of invoicing rules, allowing sellers to prepare invoices according to the rules of their own country even when trading across borders. Companies will no longer have to prepare a list of cross-border transactions for their tax authority (the so-called 'recapitulative statement')."
The "Certified Taxable Person"
The concept of a Certified Taxable Person is a new initiative being proposed to facilitate trade and make life easier for companies operating across borders in the EU. Provided that companies, small or big, meet a set of criteria, they can get a certificate allowing them to be considered throughout the EU to be a reliable VAT payer. A business can become a Certified Taxable Person by applying to their national tax authorities and proving compliance with a set of sufficiently harmonized and standardized pre-defined criteria including: regular payment of taxes; reliable internal control systems; and proof of solvency. Once certified, both the Certified Taxable Person and the companies that do business with them will enjoy a number of simplified procedures for the declaration and payment of cross-border VAT. As such, trustworthy businesses ('certified taxable persons') could continue to purchase goods free of VAT in another Member State and pay VAT in their own country, at least for a transitional period. The status of Certified Taxable Person would be mutually recognized by all EU Member States.
Four Quick Fixes
Four 'quick fixes' have also been proposed to come into force by 2019. These short-term measures were explicitly requested by Member States to improve the day-to-day functioning of the current VAT system until the definitive regime has been fully agreed and implemented. They cover:
Simplification of VAT rules for companies in one Member State storing goods in another Member State to be sold directly to customers there. This simplification is limited to Certified Taxable Persons who will no longer need to register and pay VAT in another Member State when they store goods there.
Simplification for those elements of a chain transaction which do not involve the physical movement of goods, for example when goods are sold via several traders, but physically the goods move directly from the original seller to the final buyer. This simplification is limited to Certified Taxable Persons.
New harmonised and uniform rules so that traders can more easily provide proof that goods have been transported from one EU country to another. This simplification is limited to Certified Taxable Persons.
Clarification that, in addition to proof of transport, the VAT number of the commercial partners recorded in the electronic EU VAT-number verification system (VIES) is required for the cross-border VAT exemption to be applied under the current rules.
Next Steps
This legislative proposal will be sent to the Member States in the Council for agreement and to the European Parliament for consultation. The Commission will follow this initiative in 2018 with a detailed legal proposal to amend the so-called 'VAT Directive' at a technical level so that the definitive VAT regime proposed can be smoothly implemented. In Spring 2018 the EU expects the full technical adaptation of the VAT directive to reflect the changes needed to practically implement the VAT definitive regime as proposed by the Commission.
This post was published on October 10, 2017 and updated on October 11, 2017.