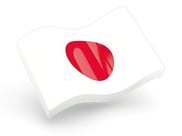 After four and a half years of negotiation, it is looking increasingly likely that the EU-Japan Economic Partnership Agreement (EPA) will be concluded toward the end of 2017. Successful meetings in April and July, backed by strong supporting messages from both sides, means that this landmark deal will create an agreement that aligns two economies accounting for more than a third of the world's Gross Domestic Product (GDP).
To add some scale to what that translates into, there are about 74,000 EU companies that export to Japan (source: eu.europa.com) paying in excess of €1 billion per year in tariffs, along with some 600,000 jobs supported by EU trade with Japan.
Japan is the EU's second biggest market in Asia – and sixth largest overall – and Japanese companies employ some 500,000 people in the EU today. Ten percent of Japan's trade is with the EU, which means that the EU is Japan's third most important trading partner.
Aside from trade in goods and services, this FTA builds on the newly-signed EU-Canada FTA (CETA) in terms of further assurances on such areas as environmental protection, labor and sustainable development – as well as a new key aspect – a clear commitment to climate change. The climate change commitment supports implementation of the Paris Agreement and is referenced under the Trade and Sustainable Development chapter.
For the EU, the following sectors are well-positioned under the terms of the agreement:
pharmaceutical
agri-food
chemicals
motor vehicles
medical devices
transport equipment
With a market of 127 million consumers, Japan has employed relatively high tariffs on imported foodstuffs over the years, which has largely inhibited EU foodstuff sales. Removal of these tariffs is expected to translate into an increase of EU exports of up to €10 billion per year for this sector alone, especially in the areas of meat and dairy. For the chemical industry, there are expectations that EU exports of chemicals will grow by up to €3 billion per year. Under this agreement, the Japanese automotive industry will see the removal or reduction in tariffs related to cars and components, which translates to cheaper vehicles. Presently, Japanese car manufacturers employ some 34,000 people in the EU directly as well as some 127,000 indirectly.
How Can Amber Road Help?
The groundwork starts today. While this new agreement isn't likely to be active until early 2019, many companies are already looking to position themselves to take advantage of the benefits this agreement offers. By analyzing flows and values, accurate forecasts can start to be driven. To be able to qualify for duty savings under this agreement, there are certain protocols that must be adhered to, including working with suppliers, confirming the origin of goods, their value and composition, and their applicability to the agreement. Amber Road is the leading provider of software coupled with up-to-date Free Trade Agreement Content, which means that whether you wish to analyse flows and scenarios or track transactions through a validated compliant process, the Amber Road solution can maintain compliance with the EU-Japan EPA by:
Ensuring supplier declarations are garnished and maintained
Accurate qualification takes place to confirm EPA applicability
Correct certificates are produced automatically.
These key steps will drive value. By leveraging a common platform, there is the potential to also analyze other agreements within the same workflow – which can, and has, led to customers realizing even greater returns.
Amber Road's Free Trade Agreement (FTA) Management solution (or Free Trade Agreement software) includes over 120 trade preference agreements allowing for FTA identification and qualification. Amber Road's solution is powered by its Global Knowledge® database of global trade content, which contains the rules of origin, product classifications, and duties and taxes for the major trade agreements. Utilizing Amber Road's solution can help open up new markets for companies by simplifying the compliance and qualification processes. With new trade agreements on the horizon or just passed, such as the EU-Japan EPA, sourcing decisions can be made with an eye towards potential trade benefits from the start.
This post was published on July 25, 2017 and updated on July 25, 2017.