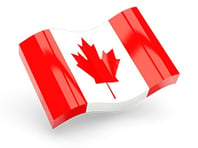 On July 8, 2017, at the G20 meeting in Hamburg, Germany, the EU and Canada officially announced the provisional application of the Comprehensive Economic and Trade Agreement (CETA) - the modern-day Free Trade Agreement (FTA) between the EU and Canada. The date of implementation has been officially set for September 21, 2017. Canadian Prime Minister Justin Trudeau said that "98 percent of the CETA agreement will take effect on 21 September."
The EU couldn't wait to publish a statement either. The meeting between Trudeau and EU President Jean-Claude Juncker at the G20 reconfirmed their joint commitment to the rules-based international trade system and they seem anxious to begin realizing the benefits and work in close collaboration with their new business partners.
What's next for CETA?
CETA cannot be 100 percent applied until it is deemed compliant with each of the individual constitutional requirements of the Member states of the EU. This process may take several years and can get very complex, as the example of the Belgium Walloon region demonstrated last year (and nearly derailed the talks completely). It is neither the European Commission, nor the European Council or the European Parliament (the two decision-makers in the EU) who have the final say. That lies wholly with the member states; CETA will not fully enter into force until each EU member state ratifies the agreement. Amber Road has previously reported extensively on CETA in a separate blog entries if you want to learn more.
What is CETA expected to achieve as an interim agreement?
Generally, the agreement is expected to reduce economic barriers between both parties and promote free trade and economic wealth.
The current trade exchanges between the two parties are estimated to be around €60,000 million EU; nearly $700 million US per year. With CETA in place, and 90 percent of Canada-EU CETA merchandise "good to go" with duty-free status, both trading partners expect this figure to increase at least 20 percent.
Which parts would not take effect yet?
Broadly speaking, the parts of CETA that will not be effective immediately have a more indirect effect on the supply chain of internationally moving goods. They are:
Investment protection
Access to the investment market for portfolio investment (exclusive competence of the EU)
Judicial system of investments
Article about video recording
On July 15th, in the Canada Gazette (Canada Gazette - Part I, July 15, 2017, Vol. 151, No. 28), the Government of Canada posted multiple CETA regulations providing a good reference point.
How does Amber Road support new Free Trade Agreements?
Keeping global trade professionals compliant is not a simple task. To be sure you are covering every aspect of import and export requires technology and people power combined. Amber Road is proud to announce that we have added 110 trade agreements to our Free Trade Agreement Management (FTA) solution. FTA identification and qualification in Amber Road's Free Trade Agreement Management solution is powered by our Global Knowledge® database of free trade agreement content. Global Knowledge® contains the rules of origin, product classifications and duties and taxes for the major preferential trade programs.
Utilizing Amber Road's FTA Management solution (similar to a Free Trade Software) can help open up new markets for your company by simplifying the compliance and qualification processes. With new FTAs on the horizon or just passed, such as CETA, sourcing decisions can be made with an eye towards potential trade benefits from the start. To learn more about FTA management, click here.