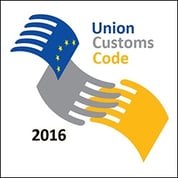 In March, Amber Road broadcasted a webinar entitled New EU Union Customs Code - What's at Stake for US Companies? Our presenters, Marianne Rowden, President & CEO, AAEI and Arne Mielken, Senior Trade Specialist, Content (EU), Amber Road received several questions throughout the webinar that they were unable to address during the live broadcast. We have compiled the answers into a Q&A document – here is a preview:

1. I work for a global retail company that is going to launch trade with our UK and other related parties in the EU. How does this new process affect related parties transactions? Will Customs allow us to ship to our offices in the EU using our cost or is an up charge required?

Under the Union Customs Code (UCC), the EU customs valuation rules do fundamentally change for related entities (and assuming you were not using first sale). You need to determine if the relationship excludes you from using the transaction value method or if another valuation methodology applies. Additions and exclusions to the customs value (e.g. such as transport and insurance costs, assists, etc.) must also be considered. Finally, if license fees or royalty payments are involved, the new UCC rules may require these to be included in the customs value. Amber Road's Global Trade Academy can analyze how you will be affected in more detail. For more information, email us at [email protected].

2. If a purchase order for an internal-EU sale exists prior to import into the EU, will that purchase order price be the customs value under the UCC (even though that sale doesn't take place until after import)?

If this internal EU sale is the sale for export to the EU and is occurring immediately before the goods were brought into the EU, then this could be the transaction value acceptable for customs authorities.

3. If our U.S. company today has an EU subsidiary with a distribution center located in Belgium, what customs value would be appropriate since the final destination of the goods is not known at the time of shipment?

The EU is looking for a sale for export to the EU and for it to be occurring immediately before the goods are brought into the EU. If however, there is no sale because the goods are stored in a customs warehouse until "imported" into the EU later, then this final sale in the warehouse, which led to the entry into free circulation into the EU, could be a possible transaction value.

4. Could you please explain the information about "UCC Classification" on the slide about electronic systems?

The project aims at developing a tariff classification information system with a consultation module which would provide a single platform where all the classification information (regardless of the nature) is made available and easily accessible. This will enable economic operators, in particular SMEs and MS customs authorities, to more easily find the relevant classification information. The target start date of this electronic system still needs to be defined.


Click here to view the entire Q&A document.

Did you miss the live webinar? Click here to view it on-demand!

Interested in learning how you can simplify export compliance? Download our Export Management brochure to learn how you can automate the export management process.
This post was published on May 9, 2016 and updated on May 25, 2016.