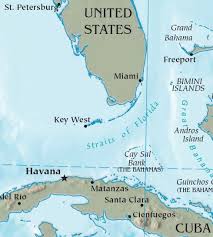 Last month President Obama announced he was going to normalize relations with Cuba and on Friday, January 16, 2015 the U.S. trade and travel restrictions on Cuba will come to an end. The Treasury and Commerce Departments issued a package of new rules that will allow U.S. exports of telecommunications, agricultural and construction equipment, as well as permit travel to Cuba. This news has U.S. businesses eager to gain export opportunities in the Cuban market.

Among the enthusiastic companies is the formation of the U.S. Agricultural Coalition, which represents nearly 30 food companies and industry groups. In 2014, U.S. exports of all goods to Cuba was just $273 million, however in 2008, U.S. food sales in Cuba peaked at more than $700 million. This changed when a new rule forced payment on order, rather than on receipt, resulting in pushing U.S. producers out of the Cuban market. Now with the new rules, there will be a change in "the definition of cash in advance payment required by Cuban buyers, which could help a variety of business interests, most notably U.S. agriculture, in gaining greater access to Cuban markets," according to Reuters. As a result, there is potential to make billions in a country that is just 90 miles off the U.S. coast.

Even though the U.S. has loosened its export compliance policies towards Cuba, there are still restrictions in place that exporters need to be aware of. Your company can take advantage of Cuba and other new markets while ensuring compliance by using Amber Road's Export Management solution. This solution automates necessary export compliance checks and executes functions such as country controls, restricted party screening, export documentation management, and more. Download our Export Management brochure for more information!

For more information on the revisions to the embargo between the U.S. and Cuba, check out the full Reuters article.