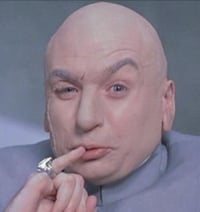 This is an update to a blog post originally published on March 10, 2017.
Update: Last month, the US Bureau of Industry and Security (BIS) decided to remove ZTE Corporation from its Entity List, allowing the company to continue business in the United States.
"By acknowledging the mistakes we made, taking responsibility for them... we are committed to a ZTE that is fully compliant, healthy, and trustworthy."

- Zhao Xianming, ZTE President
ZTE's cooperation over the last 12 months helped them avoid any further penalties, but the immediate fine of $892 million is a steep price to pay for their export control violations."With this settlement behind us – and coupled with recent efforts to streamline operations and grow ZTE's innovative leadership around 5G – we anticipate continued growth and business expansion over the next several years as we continue to work with our partners in the U.S. and around the world," Xianming added.
The removal from the trade blacklist eliminates the license requirements for exports, re-exports, and in-country transfers to ZTE. The US Department of Commerce made it clear, however, that they were still imposing severe restrictions on former ZTE CEO Shi Lirong, whom the agency is accusing of approving the illegal actions ZTE engaged in over the past few years.
Amber Road captured these changes and updated Global Knowledge, our comprehensive database consisting of regulatory controls, restricted party screening lists, global trade content, and much more. Subscribe to our GTM Newsletter to stay up-to-date on all of these trade content changes to ensure compliance. After all, you certainly don't want to end up with ZTE's bill!
---
The moment you make the decision to export your products, they become subject to a wide array of controls that go beyond whether an item is permitted into or out of certain countries. Companies must be able to analyze and understand international business rules to ensure compliance with government regulations. Exporting to undesirable or restricted entities can lead to significant fines, criminal penalties, and even the loss of export privileges. But how serious of an issue is this? Really? Earlier this week we learned just that from ZTE's record-setting export control violation.
China-based ZTE Corporation, one of the world's largest telecommunicion equipment vendors, has agreed to plead guilty and pay up to $1.19 billion (yes, billion) in criminal penalties, an announcement made earlier this week from the U.S. Department of Commerce. This is the highest such fine to date, an indicator as to how serious the new administration takes trade enforcement.
ZTE was caught exporting shipments of U.S. manufactured goods to North Korea and Iran between 2010 and 2016, violating the Export Administration Regulations (EAR) and the Iranian Transactions and Sanctions Regulations (ITSR). In addition to an immediate fine of $892 million, ZTE may incur a further $300 million in future penalties, depending on its compliance with the terms of the deal. The company also agreed to a three-year probationary period where an independent monitor will report on their compliance, as well as a seven-year suspension of export privileges.
ZTE has been under the United States' microscope for a few years, as well. According to a SCMP report, a Congressional committee in 2012 said that smartphone makers Huawei and ZTE were a national security threat because of their alleged ties with the Chinese government. ZTE denied these allegations at the time.
"ZTE Corporation not only violated export controls that keep sensitive American technology out of the hands of hostile regimes like Iran's - they lied to federal investigators and even deceived their own counsel and internal investigators about their illegal acts," said U.S. Attorney General Jeff Sessions. "This plea agreement holds them accountable, and makes clear that our government will use every tool we have to punish companies who would violate our laws, obstruct justice, and jeopardize our national security," he added. ZTE has acknowledged their wrongdoing and aims to make changes within the company.
Despite being a more egregious case, the Department of Commerce wants this to be a lesson for others out there.
"We are putting the world on notice; the games are over," said Secretary of Commerce Wilbur L. Ross, Jr. "Those who flout our economic sanctions and export control laws will not go unpunished – they will suffer the harshest of consequences. Under President Trump's leadership, we will be aggressively enforcing strong trade policies with the dual purpose of protecting American national security and protecting American workers."
In today's rapidly-changing regulatory environment, it is more important than ever for companies to remain compliant. The sheer complexity of modern supply chains and the associated trade regulations almost necessitate some use of technology. Yet, a recent study conducted by the Aberdeen Group found that while 86% of companies surveyed are doing business globally, only 20% reported having a formal trade compliance program for their global shipments. Having an automated system to monitor trade regulatory content is a critical step to compliance.
Although ZTE knowingly violated sanctions and evaded the U.S. government, companies can incur similar fines and penalties due to unintentional non-compliance. Organizations should utilize global trade management software solutions to help automate import and export compliance processes to avoid such incidents. Does your company have the proper tools in place?