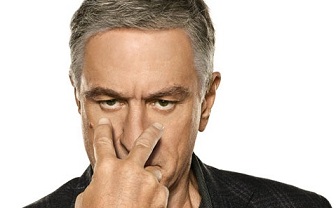 "I'm watching you." Just as Robert De Niro warned Greg Focker in Meet the Parents, Fokker Services should have realized that the U.S. government was watching too. By doing so, it could have avoided a $21 million fine for exporting U.S.-made goods to Iran, Sudan, and Burma in violation of trade sanctions.
Fokker Services, a subsidiary of the Dutch aerospace company Fokker Technologies Holding BV, admitted to more than 1,100 shipments of banned aircraft parts, technology, and services to sanctioned countries between 2005 and 2010. The $21 million fine represents the value of these transactions.
Fokker used a number of methods to work around U.S. export laws in order to earn profits in sanctioned countries. These workarounds included withholding aircraft tail numbers to U.S.-based repair shops, providing false tail numbers to U.S. and UK companies, and stating that the parts submitted for repair by U.S. repair shops were to be used as "stock" parts.
"For years, Fokker Services treated U.S. export laws as inconveniences to be 'worked around' through deceit and trickery," said U.S. Attorney Ronald C. Machen, Jr. "Today's prosecution sends a clear message that there will be consequences for those who seek to profit from violating and circumventing U.S. trade laws."
Fokker Services found out the hard way that complying with export controls is nonnegotiable. Automating license determination and management is one of the easiest ways to ensure that your company is compliant. Download our Export Management brochure to learn how you can reduce export compliance risks and avoid costly fines.

For more information, please read this Washington Post article.
This post was published on June 17, 2014 and updated on January 28, 2015.