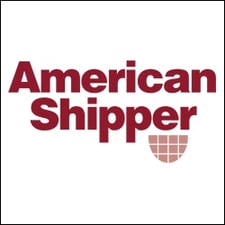 Supply chain visibility spans from product conception to the receipt of payment. Such extensive transparency remains a foreign concept to many global companies whose visibility solutions end at shipment tracking. However, comprehensive digital solutions have made company-wide transparency achievable. Step 1: create a global supply chain control tower.
Amber Road is proud to sponsor American Shipper's upcoming webinar, What's A Control Tower Without Control? airing Tuesday, April 24th at 2PM EDT. This hour-long broadcast will explore methods which global companies can truly gain control of their supply chains through enhanced visibility.

The webinar will be led by expert panelists who understand the value of a big picture view of the supply chain. Speakers include:
Mark Baxa, President & CEO, FerniaCreek and Chairman of the Board-Elect, CSCMP
Ty Bordner, SVP Marketing and Business Development, Amber Road
Eric Johnson, Research Director, American Shipper
The presenters will discuss how shippers can coordinate and benefit from end-to-end supply chain visibility. The main highlights include:
A discussion on the breadth and depth of supply chain visibility
Bringing vendor data into the control tower
Turning data into actionable information
Global shippers' case studies
In a world filled with unpredictability, it is increasingly important to control what you can. Achieving end-to-end visibility of your supply chain enables the ability to act quickly and effectively when something goes awry. Creating a digitized global supply chain control tower results in true visibility, improved efficiency, mitigated risk, and increased agility.
It's time to gain control of your global supply chain. Join Amber Road and American Shipper to learn what your company can do to achieve a global supply chain control tower.

This post was published on April 19, 2018 and updated on April 19, 2018.