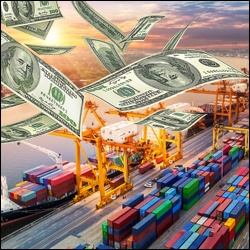 Duty Drawback Simplification regulations are finally here, and they're a game-changer for importers and exporters looking to recover duties and fees. Companies can now go back five years for duty drawback claims, but you need a plan.
Join Amber Road's Global Trade Academy for a complimentary webinar this Thursday, September 13, at 2PM EST, with Drawback Specialist Brenda Sweetman.
Brenda, along with Global Trade Academy's Suzanne Richer, will walk you through the key points in the proposed regulations:
The items the CBP has settled – and what they still have to negotiate
A timeline: how and when to apply
The eligibility of brand new tariffs for drawback

On February 24, 2016 President Obama signed the Trade Facilitation and Trade Enforcement Act and the long awaited legislation, dubbed "Drawback Simplification," became law. Since then, the trade community has awaited the arrival of the regulations required to fully implement the new law. On August 2, 2018 the notice of proposed rulemaking finally arrived in the Federal Register, USCBP-2018-0029.
All comments on this program are due to the CBP by September 17, so this webinar allows you a brief window to get involved in the process. Invest an hour and find out how much money might be available for your company to recover!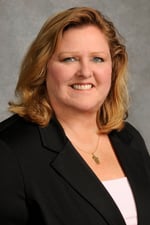 Brenda Sweetman is a veteran drawback specialist having worked for one for the country's most well respected drawback firms for just over 30 years. She is well known and recognized for her training and presentation skills. Brenda just recently set out on her own forming Sweetman Drawback Specialist (SDS) where she hopes to continue training, consulting, and full service management of drawback programs for small to mid-sized claimants.
Brenda has both a BS and an M.Ed. in Education. She is also a Licensed Customs Broker (LCB) and a Certified Customs Specialist (CCS). She teaches Global Trade Academy's Certified Drawback Specialist Course four times a year at various locations. Check out our 2018 schedule for dates and locations.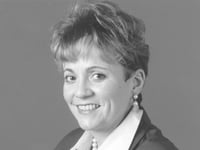 Suzanne Richer leads the development of Amber Road's Trade Advisory Practice and is a licensed customs broker and Certified Classification Specialist™ (CCLS™). She has authored 12 books on international trade, and provided training for various organizations such as the NCBFAA, CSCMP New York and Paris Roundtables, Mid-West Importers Trade Association, and the Federal Maritime Commission.
Suzanne is also President of CSCMP – NYC and also serves on the Board at Baruch College for their international educational programs.
Ms. Richer has extensive experience in advising corporations on Focused Assessments, C-TPAT cargo security applications and validations, and the Importer Self-Assessment (ISA) program.
This post was published on September 10, 2018 and updated on September 10, 2018.