Logistics and supply chain managers are partly responsible for the unfairly low profile that their operations have in the overall corporate structure.
We need to talk about supply chain management - and, more specifically, the role of logistics within the supply chain - in a way that honors the far-reaching effect of those activities throughout a company's operations. On the one hand, there is still a lack of awareness in the boardroom; not surprising when you consider how rare it is, even now, to find a C-level logistics or supply chain exec there. But global logistics and supply chain managers, also, are partly responsible for the unfairly low profile their operations maintain within the corporate structure. In short, they fail to recognize their roles in the broader context.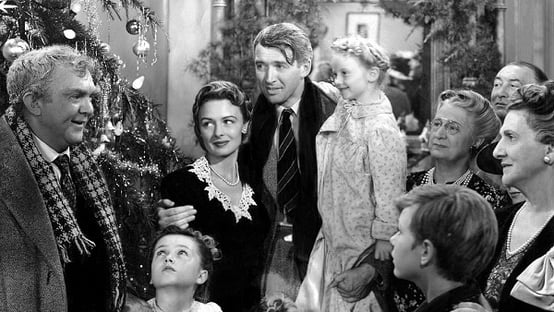 In "It's A Wonderful Life," George Bailey loses sight of all the lives he has touched and of the tremendous impact he has had on his community. Global logistics professionals often experience similar frustrations, but like George, they need some perspective, recognition, and hard data.
If we want logistics to be appropriately recognized for its contribution to business success, two things urgently need attention:
First, logistics managers need to get more serious about understanding and broadcasting the way these day-to-day tasks have an extensive and important ripple effect across any given company.
Secondly, those managers also need to bring hard data about supply chain operations into the broader mix of financial and operational information. A more confident and cross-disciplinary outlook will help with the former. Technology can help with the latter.
"At the end of the day, all we do is move shirts," one logistics colleague muttered to me as he was about to quit his job. He saw his role as one-dimensional; merely moving product from point A to point B. This was ironic, because he had only just completed a very successful project that improved safety in his company's operations, reduced inventory, and made ETAs more predictable. Yet still, the definition he gave himself and his job was limited to "just moving shirts." But the truth is that he had lost sight of the bigger picture; of the downstream and integrated impact of his efforts.
I felt as if I was talking with the logistics version of George Bailey from the movie "It's a Wonderful Life." In the movie, George loses sight of all the lives he has touched and of the tremendous impact he has had on his community. Through divine intervention, he is given a view of how that community would have turned out without him. In hindsight, I wish I could have creatively painted an equivalent picture for my friend, so he could see his true impact. His projects improved inventory turns, helped to increase gross margins and allowed the company to expand in emerging markets – creating more jobs and supporting top-line results. It was so much more than moving shirts.
Read Stephanie's full musings on the role of logistics in the big corporate picture in her SupplyChainBrain article.

Stephanie Miles leads Amber Road's global support team for the company's global trade management solutions as well as the on-demand professional services team.

Prior to joining Amber Road, Stephanie ran the supply chain visibility company, BridgePoint, for 7 years as a first tier subsidiary of CSX. While at BridgePoint, she held the positions of Senior Vice President and General Manager, and also served as a Board Member. Stephanie entered the supply chain management industry in 1992, where she held numerous positions including product and project management, and Manager of Government Programs.

She holds a degree in mathematics from Pennsylvania State University. She is a member of the National Defense Transportation Association and the Council of Supply Chain Management Professionals.