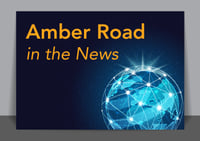 Global trade is exploding; supply chains in every industry continue to ramp-up movement of goods, maintain pace with trade regulations, and gain the competitive advantage by being the fastest, top-quality, and least expensive. Staying on top of your game means you have to focus on improving supply chain visibility while tightening costs and keeping up with consumer demand. To help companies, Amber Road's subject matter experts provide best practices across the supply chain in a range of published articles from industry publications.
All is Not Quiet on the Western Front: Trade is Happening in Logistics Viewpoints
While most of the world is tuned-into the ongoing tariff battles between the US and China, European nations are using the opportunity to strengthen their relationship with China. Moreover, China President Xi's orchestrated visits to EU leaders is putting pressure on US trade negotiators.
New Amber Road Platform Raises Bar on Cross-Border Trade Efficiency in Sourcing Journal
Amber Road has launched a multi-country EU Bonded Warehouse management solution with enhanced support for European country customs filing that will help companies more efficiently handle cross-border trade in the region.
2019 Global Trade Management G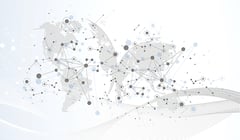 uide in Inbound Logistics
Managing a global supply chain is complex, so condensing and simplifying your processes is a must. That's where a global trade management (GTM) system comes in.

Duty Drawback Makes a Comeback in Talking Logistics
Over $600 million dollars is recovered annually through the US Duty Drawback program – a refund from the US Customs agency for duties paid on imported items that are subsequently exported – but up to 85% of potential duty drawback is not being claimed each year. Learn how to take advantage of this refund despite its complexity.
Is Your Supply Chain Fully Connected? in Logistics Management
Amber Road sets out to reveal how supply chain professionals handle data integration needs with technology.
How Technology Can Help Supply Chain Tackle Trade Woes in Just-Style
Tariffs and policy changes from the ongoing trade spat between the US and China have become the main enemy of the supply chain manager, who relies on consistency and certainty to plan and execute global trade, a new white paper says.
To catch up on Amber Road's press coverage, check out our Press Room and stay tuned for our monthly coverage.
This post was published on April 30, 2019 and updated on April 30, 2019.