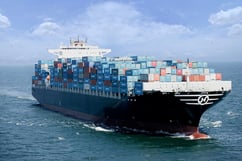 As the world's seventh largest shipping line by capacity, Hanjin Shipping Co. moves manufactured products and consumer good destined for retailers all over the world. They stopped taking new cargo and U.S. ports began turning away its ships after it filed for bankruptcy protection last Wednesday. U.S. shippers say they are bracing for harsh rate increases, leaving exporters scrambling to rebook, truck, reload and repack.
The carrier faced threats of detention by creditors after a lengthy period of financial stress. The Korea Development Bank, the company's main creditor, withdrew its support, saying a funding plan by Hanjin's parent group wasn't enough to cover their debt. Government officials have said that Hanjin's receivership could also lead to the company's exclusion from a global shipping alliance, reducing its chances of survival.
The South Korean court will soon determine whether they should be liquidated or given a chance to survive after restructuring. The news of the bankruptcy has caused shippers hardship, as they have to find space with other carriers during the busiest season for Asian exporters.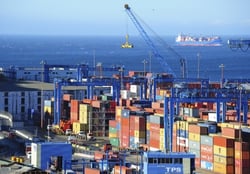 The shipping business plays a big part in the country's export-focused economy and has been hit especially hard by the downturn in international trade. Overall, shipping companies world-wide have been hurt by years of weakening demand as global trade has declined. Hanjin would become the biggest company in the industry to go under if it is officially shut down. They are the most significant loss thus far in South Korea's shipping industry.
Amber Road's Transportation Management solution allows companies to easily compare carrier rates and submit booking requests. This has enabled our customers to re-book their freight with a different carrier, minimizing the ramifications of Hanjin's bankruptcy.