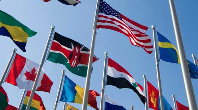 In 1934, Congress passed the Foreign Trade Zones (FTZ) Act to help importers, distributors, manufacturers and other shippers to defer, eliminate or reduce significant duties on imported goods.1 The government hoped to stimulate economic growth by allowing companies to operate in a specially designated duty-free area, outside U.S. Customs territory.
Since then, companies have begun to recognize the benefits of utilizing FTZs and have generated significant returns by reducing or eliminating duty payments and minimizing transactional costs. Today, FTZs are used nationwide by more than 3,000 companies across the automotive, apparel and footwear, electronics, and industrial equipment industries, and has fueled an expansion of the FTZ program throughout the United States.2
In fact, a popular childenswear company recently established a new 477,000 ft2 property that will become the newest member of a foreign trade zone in the state of South Carolina. This expansion will contribute to the millions of dollars state manufacturers save each year by utilizing FTZs within the state of South Carolina alone.2 Furthermore, the childrenswear company will reap the tremendous savings from duty and tariff reductions that many companies continue to overlook when searching to squeeze out extra cost savings in their supply chain.
Your company can avoid paying higher rates on parts, materials or components imported for use in the manufacturing process too. Join Amber Road and American Apparel & Footwear Association (AAFA) for our webinar entitled Taking Advantage of Foreign Trade Zone Programs: Using Automation to Boost FTZ-Driven Savings, to learn more about the benefits of the FTZ model, the technologies available to manage them, and how your company can incorporate FTZs into its global supply chain strategies. This complimentary webinar will broadcast live on September 24th at 2PM EST.
Don't miss out on this opportunity to learn how you can access the immense savings with Foreign Trade Zones – Register now!
Brown, Justine. "FTZ Basics & Benefits." Inbound Logistics. Thomas Publishing Company, Jan. 2014. Web. 24 Aug. 2015.
This post was published on September 9, 2015 and updated on February 1, 2016.