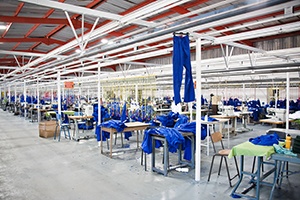 DICK's Sporting Goods is an omni-channel powerhouse that operates in over 645 locations in the U.S. As a producer and retailer of high-quality products, DICK's is committed to working with trustworthy parties to ensure compliance across all product safety laws.
On October 5th at 2PM EDT, Chris Bereznay, Director of Global Ethics & Compliance, will share the DICK'S Sporting Goods story during an hour-long webcast. Cheryl Layne, Customer Success Director at Amber Road, will present alongside Chris to share her expertise on the topic and Gary M. Barraco, Director of Global Product Marketing at Amber Road, will be moderating.
The webinar, Managing Responsible Sourcing in a Challenging Business Environment, hosted by Compliance Week, will cover the following topics:
Launching a responsible sourcing program and compliance framework
Segmentation of suppliers to focus resources where they are most needed
Getting top-down buy-in and collaborating across internal teams
Training, technology, and tools to make progress for the future

In today's highly competitive and fast-paced business environment, sourcing has grown increasingly challenging across all industries. Complexities have made it even more difficult for companies to work with suppliers and stakeholders to make the supply chain more responsible – but this doesn't make it any less important.
Building a proactive, responsible global sourcing program that addresses compliance at the root cause creates a long-lasting supplier relationship program opposed to the typical "audit and penalize" model.
Leading retailer DICK's Sporting Goods leverages a holistic strategy as described. This US-based producer of high-quality products approaches social compliance with an eye toward a long-term, sustainable program. Their sourcing program looks to mitigate the big risks at various levels, while working to make continuous improvements in working conditions at the factory level.
Whether you are sourcing in retail or looking for ways to revolutionize your sourcing strategies, this webinar will be a great resource. Attendance will earn you 1 Continuing Professional Education (CPE) credit through Compliance Week! You can register for the webinar here.
This post was published on October 2, 2017 and updated on November 2, 2017.