The key to success for any supply chain is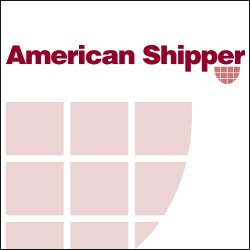 efficient exchange of information. The traditional supply chain is fraught with friction, caused primarily by lack of complete and timely information. The data that exists is often siloed in multiple systems across the network. Digitization breaks down the walls to create a unified ecosystem that provides great value to all of the players involved.
Join our complimentary webinar hosted by American Shipper, How Digitization Impacts the End-to-End Supply Chain on July 20th at 2PM EDT. Our round-table panel of experts as they discuss the ways global trade management technology has positively impacted their sourcing, production, shipment preparation, and shipment visibility.

Expert panelists include:
Kevin Snelling, EDI and Transload Operations, Abercrombie & Fitch Co.
Josh Skeen, Senior Director Global Logistics, NCR
Ty Bordner, VP, Solutions Consulting, Amber Road
Moderated by Eric Johnson, Research Director, American Shipper

Join us to learn how you can reap the benefits of digitization.
This post was published on July 14, 2017 and updated on July 14, 2017.