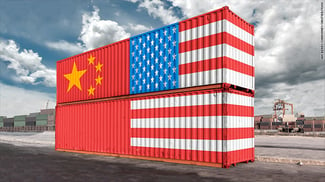 In a further indication that U.S. trade policy toward China has stiffened, the Trump Administration has initiated a punitive tariff action against China under Section 301 of the Tariff Act. Section 301 empowers the White House to impose additional import tariffs on the products of countries who maintain discriminatory policies against U.S. products and services.
The goal is to achieve changes in the offending country's trade practices by retaliating against exports of their products to the United States. In this particular case, the Administration seeks to punish China for, among other things, policies requiring U.S. exporters of high-technology and other products to license their technology and other intellectual property rights to Chinese entities in return for being allowed to export their products to China.
Under the Section 301 process, the Administration has published a draft list of products, by eight digit HTS Code, that will possibly be subject to the possible imposition of additional 25 percent ad valorem tariffs. There is a heavy concentration on this initial product list of chemicals, pharmaceuticals, base metals and metal products, machinery, electronics and precision instruments.
Those potentially affected by the additional tariffs, or who are otherwise interested, are invited to provide written comments addressing the inclusion of, or exclusion of, particular products on the additional tariff list. Such written submissions are due on or before May 12, 2018. If you submit a statement in opposition to the imposition of additional tariffs on your imported products from China, there is no guarantee that the product will be removed from the list. On the other hand, if you do not submit comments in opposition, it is undoubtedly more likely that your product will remain on the list.
Amber Road trade consultants have considerable experience in drafting and reviewing such statements to be submitted to the Section 301 Committee. If we can be of assistance to you in either interpreting the product list or consulting on and drafting a statement, please contact Suzanne Richer, Director of Trade Advisory Practice, at (609) 638-3639 or Suzannericher@amberroad.com. Then check out what your peers are saying about the import tariff and associated product classification concerns in Global Trade Academy's LinkedIn group.
This post was published on May 1, 2018 and updated on May 1, 2018.