It is estimated companies overlook up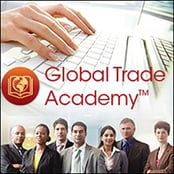 to $2.5 billion in eligible duty drawback claims, even when they are qualified to file for these tax refunds. U.S. Customs and Border Protection (CBP) refunds up to 99% of import duties paid; your firm may be eligible even if you are not the original importer or exporter of a good, but meet the requirements of the program.
Training your team on the types of drawbacks available, how to file for expedited refund capabilities, and which documents are needed to support a successful refund are key drivers in maximizing your company's duty drawback potential.
Amber Road's Global Trade Academy workshop, the Duty Drawback SpecialistTM Certification course, simplifies the complicated regulations surrounding duty drawback and helps participants implement a duty drawback program at their firm.
Led by experienced subject matter experts, our 3-day workshop will provide you with a detailed understanding of the duty drawback program. We will review each type of drawback in detail, with examples and exercises on filing claims and getting approved for accelerated payments.
"Since completing the Duty Drawback Specialist program, I have been able to recover over $800,000 in duties, HMF and MPF for my company. The class has paid for itself over and over!"
Tammy Anderson, Major Electronic Systems firm.
Our Duty Drawback SpecialistTM Certification course is available several times throughout the year. We are offering two more courses in 2016:
September 21-23 in Chicago, IL
November 16-18 in Houston, TX

Want something more personalized? We also offer this program in-house, allowing us to tailor the curriculum to your company's specific needs. Please email GlobalTradeAcademy@AmberRoad.com for more information.
This post was published on August 12, 2016 and updated on August 12, 2016.