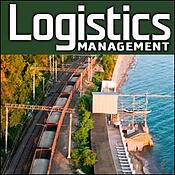 When it comes to investing in your international supply chain, awareness is key. Don't forget to register for the complimentary Logistics Management webinar featuring Amber Road and Aberdeen Group, Domestic vs. International Supply Chain Performance Gap: Uncovering the Investment Disparity, this Wednesday, November 19th at 2:00pm ET.
Join us while we:
Examine the domestic vs. international supply chain performance gap
Uncover the components of the investment disparity
Identify key business benefits delivered by leading operational readiness capabilities
Outline 5 international process areas to maximize supply chain performance and continuous improvement
Presenters include:
Scott Byrnes, Vice President of Marketing, Amber Road
Bob Heaney, Research Director, Aberdeen Group
Register now to learn how to properly invest your international and domestic efforts!
This post was published on November 17, 2014 and updated on February 13, 2015.