Are you missing out on sales to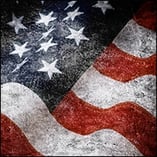 current and developing markets? Qualifying your goods as Made in America requires attention to detail and the ability to create an audit trail, resulting in more opportunities to grab market share!

This unique program will provide a detailed methodology to qualify your goods as Made in America, as well as remain in compliance with the Buy American Act, the Berry Amendment, and other domestic preferential requirements of multiple federal and state agencies. Discussion will include plans by the new Trump Administration to increase the emphasis on American made items.
Amber Road's Global Trade Academy's upcoming 2-day course, Made in America, Buy America, or Buy American will provide attendees with everything they need to qualify their goods for multiple government programs. This includes information on the requirements at the federal and state levels and how to qualify your products for equal consideration for government procurements under international trade agreements. Specific topics will include the various federal Buy American requirements. This course will take place during at the following dates and locations:
April 25-26, 2017 in San Diego, CA
June 27-28, 2017 in Houston, TX
November 1-2, 2017 in Tysons Corner, VA

Join us to learn how to qualifying your goods as Made in America can result in more market share!