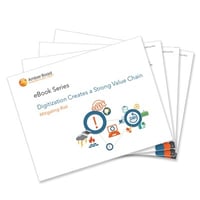 Supply chains have become increasingly multifaceted in recent years with more inbound and outbound borders, an increase in transportation routes and carriers, and seemingly endless changes to government regulations. At the same time, supply chain executives are challenged with confronting the accompanying risk and uncertainty with suppliers, products, cross-border regulations, and brand reputation. Potential disruptions in these areas create vulnerabilities in your supply chain, making it imperative to implement the best risk management tools and strategies.
Supply chain risks typically fall into two main categories, unplanned events and brand reputation damage. Unplanned events like natural disasters are difficult to prevent, but a supply chain management tool can identify and automate responses and keep your goods moving on time. Amber Road's new eBook, Mitigating Risk, part of our 'Digitization Creates a Strong Value Chain' series, explores how a digital GTM solution can help mitigate supply chain risks by: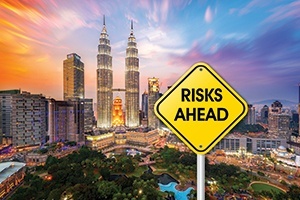 Stay ahead of the game in today's competitive digital era—learn how a digital global supply chain reduces risk, increases efficiency, and enables agility.
This post was published on June 28, 2018 and updated on June 28, 2018.