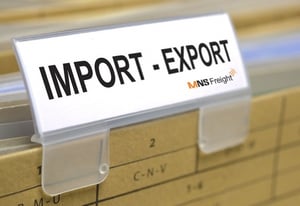 The world relies on commerce. Given the current global trade environment and the ongoing shifts in trade policies around the world, customs management is as important as ever. In its 2016 Import Benchmark Report, American Shipper magazine reports that customs self-filing is a growing trend in the industry. Tools and systems are readily available, providing the shipper with choices in how they file the required information with customs agencies. Working with third party logistics providers may make sense for some organizations, but leveraging software to file data directly with customs provides added value to many companies.
Amber Road has been in the GTM software business for 15 years. Conducting cross-border trade has certainly changed over that time, so we have adapted our software to meet changing business needs. Amber Road 's enterprise platform, Trade Automation®, was the first software platform on the market to provide a single, central enterprise solution with rich and deep functional modules supporting the demanding global supply chain requirements. The solution includes functionality supporting supplier collaboration, real-time in-transit inventory visibility, global transportation management, import and export compliance, and both descriptive and predictive analytics for the global supply chain.
The Trade Automation® trade compliance modules support the global business processes of exporting, importing, and duty management. That is, they provide country-specific capabilities for these processes, and cover 99 percent of the global trade market. In addition, the solution is designed to automate these business processes.
Today, companies spanning the globe use the Amber Road solution as the backbone of their integrated global supply chain operations. Unlike any other solution on the market today, Trade Automation® integrates with internal (ERP) and external supply chain partners systems to receive export and import transactions electronically, while automatically validating those transactions against the country-specific regulatory rules.
In support of this opportunity, Amber Road has extended its global customs clearance electronic filing footprint with the addition of a Customs Filing Framework capability. This functionality extends the already rich capabilities of Trade Automation® by leveraging both the supply chain transaction and regulatory information within the platform, automatically handling both the first mile and last mile legs of a global shipment, and by electronically communicating the country-specific information to the relevant country's customs systems for both import and export processes.
Amber Road is committed to creating value for our customers by providing continual enhancements to the Trade Automation® software platform, as demonstrated by the extension of our global customs electronic filing capabilities via the addition of direct Customs Filing capability.
To learn more about Import or Export Customs Filing or Amber Road solutions in general, contact us at solutions@amberroad.com