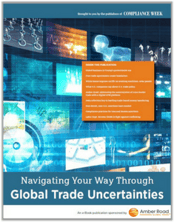 Today's global trade market, subject to volatility and constant changes, presents several challenges to international companies and their supply chains. Risks to supply chains are normally categorized into issues such as production errors, unanticipated weather events, labor disputes, and qualms with supplier reliability. While these are all legitimate fears that any sensible company should monitor, special attention should also be paid to addressing global trade uncertainties—modifications in economic and political trade policies that precede shifts in regulatory compliance standards.
Beth Pride, President of BPE Global, sums up some of the recent changes and highlights how trade uncertainties will only persist: "2017 brought a new presidential administration and an almost immediate end to the highly anticipated Trans-Pacific Partnership (TPP). The rest of the year consisted of many unfulfilled protectionist threats in the U.S. and abroad such as the initiation of NAFTA renegotiation. The World Economic Forum has pointed out that supply chains are the backbone of the global economy. As companies continue to send armies of lobbyists to protect their global supply chains, there is no chance that the threats to your company will disappear."
Our new Industry Report, Navigating Your Way Through Global Trade Uncertainties, published in partnership with Compliance Week, comprises a collection of trade compliance articles underlining growing barriers in the global trade landscape. Our feature on 'Addressing the Uncertainties of Cross-Border Trade with a Digital GTM Platform' presents several strategies and steps companies can take to tackle these obstacles with a global trade management solution. Some of the topics explored in the report include: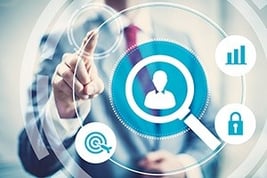 Shifts in trade policy and trade agreements are not showing any signs of slowing down. In order for international companies to keep pace in the evolving global trade world, it is imperative to have the right supply chain processes and technology in place. According to Forbes magazine, "the digitization of the supply chain significantly improves risk mitigation for 60% of early adopters." Learn more about how a digital GTM platform, with centralized supply chain data and activities, can help you adjust to frequent regulatory shifts.
This post was published on June 5, 2018 and updated on June 5, 2018.