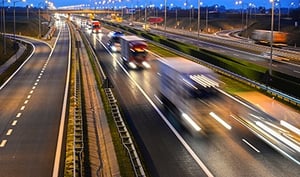 Speed-to-market has become the top market pressure for retailers. There are a few companies in the apparel industry that are turning heads with their transformative process changes. What can other industries or CPG manufacturers learn from the "fast fashion" leaders like H&M, Uniqlo, and Zara who are able to go from concept to shelf in weeks?
Attaining raw speed requires an overhaul of your supply chain. To truly match the clock speed of modern fashion, companies must achieve supply chain transformation through flexibility, control tower management, and data analytics. To stay ahead of the pack, decision makers need to be sure they are implementing advanced technology solutions a core set of capabilities that can't be found in point solutions or every solution provider touting end-to-end competencies.
Speed is only one factor. The example set by these forerunners of rapid product development demonstrates the importance of more than just lightning lead times. Their entire business models are oriented around agility; always looking for new trends and creating shortened design-to-build cycles that can respond rapidly.
Amber Road's eBook, Fast, Faster, Fastest: Learning from the Fast Fashion Groundbreakers, highlights trends in the fast fashion industry and the transformations companies must undergo to become more agile, including:
Streamlining the design cycle

Maintaining end-to-end visibility into all phases of the lifecycle

Consolidating data for collaboration

Leveraging data analytics
Don't fall behind - download this eBook to learn from the fast fashion leaders that are rocking the fashion industry and learn how you can become even faster!