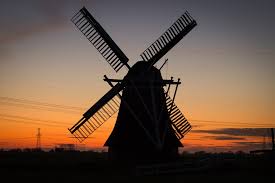 The EU's Union Customs Code (UCC) provides the possibility of imposing national conditions or requirements for the status of customs representatives. Customs representatives, also known as Customs brokers, are the professionals that "clear" goods through customs barriers for importers and exporters. This involves the preparation of documents and/or electronic submissions, the calculation and payment of taxes, duties and excises, and facilitating communication between government authorities and importers and exporters. Custom brokers may, for example, be employed by or affiliated with freight forwarders, independent businesses, shipping lines, importers, exporters, trade authorities, and customs brokerage firms.

As of July 1, the Netherlands requires these customs representatives to meet Authorized Economic Operator (AEO) criteria, with the hopes of improving the quality of data they supply in their customs declarations.

According to the World Customs Organization (WCO), an AEO is "a party involved in the international movement of goods […] that has been approved by or on behalf of a national Customs administration as complying with WCO or equivalent supply chain security standards." As such, manufacturers, importers, exporters, brokers, carriers, consolidators, intermediaries, ports, airports, terminal operators, integrated operators, warehouses and distributors can all be AEOs, including customs representatives.
AEO: De Facto Becomes Mandatory
The compulsory requirement to meet AEO standards is very significant, as it signals a clear departure from what was originally intended as a voluntary concept. This appears to no longer be so - the precedent is now set!
AEO is (and really always has been) a requirement for any forward-looking business wishing to make a serious commitment to enhancing supply chain security and enjoying certain (more or less advantageous) benefits throughout the EU.
Nothing is easy in the EU, and certainly not acquiring the AEO certificate. In fact, there are two AEOs to choose from: an AEO for Customs Simplification (AEOC) and an AEO for Security and Safety (AEOS), or a combination of both.
The AEOC and the AEOS require the following characteristics:
Compliance with customs legislation and taxation rules and absence of criminal offenses related to economic activity.
Appropriate record keeping.
Financial solvency.
AEOC also covers the proven practical standards of customs competence or professional qualifications, which will be very important for customs brokers. AEOS includes the appropriate security and safety measures.
This policy change leaves many wondering why the Dutch are targeting brokers. Customs representatives make more than 80 percent of import declarations. Both direct and indirect representatives (import/export) require an authorized customs agent who must comply with the AEO criteria. Also, this change will obligate them to look critically at their procedures and review if they are aligned with the elaborate criteria set out in the Dutch Customs Manual. The result will be the development of strict standards for freight forwarders and logistics providers. Now, companies will know more confidently which requirements they need to meet and how to prove compliance when customs officials judge or reassess them.
Accurate and Correct Order Management is Important
As a purchase order is confirmed by a supplier and prepared to be shipped to the buyer, a great deal of information about the shipment must be consolidated and properly formatted to facilitate a successful entry at the destination port. Example data elements include HS number, product weights and dimensions, product costs, shipping instructions, vessel number, port codes, country of origin, etc. These various data elements come from the different parties involved in the transaction: supplier, carrier, importer, forwarder, broker, or others. Collecting, validating, and packaging these data elements in the proper format is a daunting task. This is usually where brokers come in. They can do much of the heavy lifting for globally trading companies, but they require the correct and complete information.
Some common challenges for internationally trading companies when instructing brokers include:
Sending shipment data to the broker without introducing errors.
Filtering and transmitting large volumes of transaction data in an acceptable format to Customs via a broker.
Reincorporating the data received from Customs through the broker back into the system.
Responding in a timely fashion to messages or requests from Customs to prevent delays in clearance.
Extracting and submitting certain data elements to authorities prior to arrival at the port of entry.
Using all available information to calculate final landed costs, including duties, taxes and additional fees.
How Amber Road Can Help
Amber Road's Import Management Solution provides comprehensive support for entry processes. An important aspect of this support comes from a pre-Customs entry transaction. The process of creating and validating the pre-Customs entry involves multiple steps, including:
Running business rules that determine which data is pulled into the pre-Customs entry
Performing an admissibility review on each line item in the shipment
Validating that required data is present
Normalizing and converting data across currencies, units of measure, etc.
Calculating accurate duties and taxes for actual landed cost
Once validated, the pre-Customs entry contains the final version of cleansed and relevant data for the shipment and can be sent to the broker electronically.
Additionally, Amber Road Customs Entry Management allows organizations to accurately track, manage and report on the duties, taxes and fees for cross-border shipments enabling corporate compliance teams to more accurately analyze import process deficiencies.
This post was published on July 11, 2017 and updated on July 11, 2017.