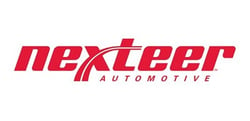 Nexteer Automotive has expanded its use of Amber Road's China Trade Management Solution (CTM) to automate compliance with China's trade regulation regimes and enhance supply chain performance.
Nexteer is a multi-billion dollar global manufacturer of advanced steering and driveline products headquartered in Saginaw, Mich. The company has twenty-one manufacturing plants across the Americas, Europe and Asia and serves many of the world's largest automakers.
Nexteer initially installed Amber Road's web-based, on-demand CTM solution in its Suzhou facility in 2012 to meet China's compliance requirements for Processing Trade, an import regime enacted by the Chinese government. Processing Trade affects companies that import materials and components into China and use those materials and components to manufacture finished goods for export to foreign markets. When properly administered, Processing Trade transactions are exempt from import duties and value-added taxes on export.
Nexteer's business expansion, along with the breadth of functionality and trade content coverage of Amber Road's CTM solution, led the company to extend its use of the solution to cover both Processing Trade and General Trade regulations in both its Suzhou facility and its new Liuzhou facility. Furthermore, the solution enhances Nexteer's logistics expense management capabilities with better compliance and consolidated expense allocation.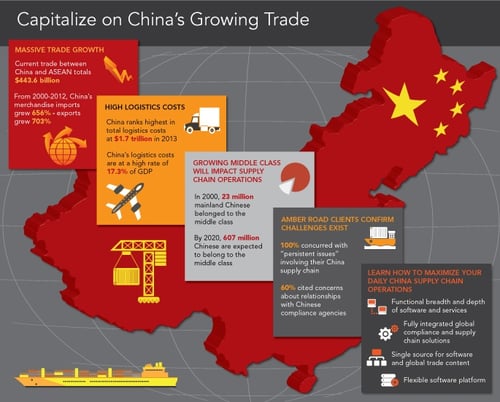 According to a recent SCM World China Trade Management survey, companies reported that the frequently changing, unpredictable and complex trade regulations were the number one growth barrier in China. Amber Road's CTM solution provides Nexteer with timely trade regulatory updates to ensure uninterrupted import and export operations, reducing costs and improving supply chain efficiencies.
"Nexteer recognizes that automating China Trade Management yields greater productivity, efficiency and compliance," said Kae-por Chang, managing director, Amber Road China. "We look forward to working more closely with Nexteer as they expand their corporate compliance strategy, thus helping them increase their competitive advantages and grow revenues."
This post was published on January 19, 2016 and updated on January 19, 2016.