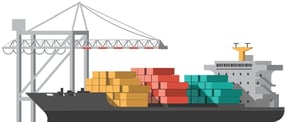 Only 1 in 4 shippers connects sourcing and logistics on a single platform. If your organization falls into the majority (and the odds are you do) you likely miss out on opportunities to optimize global performance through the utilization of free trade agreements.
Recent American Shipper research reveals that the odds aren't in favor of your global sourcing and logistics relationship, as illustrated by Amber Road's infographic: Bridging the Sourcing-Global Trade Divide.

This infographic reflects the hard hitting facts highlighted in the Amber Road sponsored report: Bridging the Sourcing-Global Trade Divide published by American Shipper. As a proud sponsor, Amber Road, offers a platform of global trade management solutions that break the traditional separation of sourcing and logistics.
Traditionally, sourcing and logistics/trade compliance operations have been disparate and distinct. But believe it or not, times have changed. Today, there's a straight line linking sourcing to global trade, yet many companies continue to treat these operations in traditional ways.
Although commonly overlooked, leveraging the connection between global sourcing and trade is critical for optimal performance in today's global climate. In order to manage supply chains in the current environment, a harmonization of data and functions needs to happen.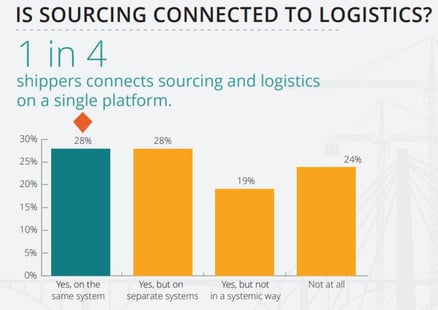 With advancements in technology, the historical separation of sourcing, logistics and trade compliance has grown obsolete. Now, global players need to harness both sourcing visibility and available free trade agreements to make confident and timely decisions—even when you source from multiple countries. That's exactly what Amber Road's supply chain visibility solution achieves.
Learn how linking sourcing and logistics will add tremendous value to your global trade network and download the infographic today! Once you're ready to learn more, we encourage you to download the full report. It explores:
The reasons shippers don't use FTAs more
Their biggest concerns about sourcing abroad
The tools they use to incentivize suppliers
The pros and cons of sourcing in various regions
This post was published on March 19, 2018 and updated on April 6, 2018.