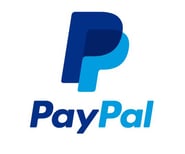 Everyone's favorite online payment platform has found themselves in a bit of trouble, as the company was fined by the Treasury Department's Office of Foreign Assets Control (OFAC) $7.7 million for 486 sanctions violations. PayPal is just one in a list of companies who have violated trade sanctions, highlighting the importance U.S. Officials put on restricted party screening and strict compliance with these regulations.
According to a Compliance Week article, PayPal processed 486 transactions totaling $43,934 in violations over a period of several years. These transactions were in violation of numerous regulations including the Cuban Assets Regulations, Iranian Regulations, Global Terrorism Regulations and Sudanese Regulations. PayPal also had outstanding violations with a Turkish national who violated the Weapons of Mass Destruction Proliferators Sanctions Regulations. Lucky for PayPal, the fines would have been higher, but they self-reported the violations and have fully cooperated with U.S. Officials.
"PayPal failed to employ adequate screening technology and procedures to identify the potential involvement of U.S. sanctions targets in transactions that PayPal processed," OFAC said. As a result of this failure, PayPal did not screen in-process transactions to reject or block prohibited transactions as required under U.S. economic sanctions laws.
For more details on PayPal's violations, read the full Compliance Week article here.
U.S. Officials are not taking these violations lightly. Check out our Restricted Party Screening Brochure to learn how your company can automate the restricted party screening process.
This post was published on April 23, 2015 and updated on April 23, 2015.