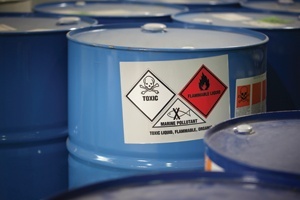 There's a slew of new regulatory requirements on the horizon that will keep production and supply chain managers up at night on how to effectively manage them.
It isn't often that government agencies reduce the burden on manufacturers, but during an October 18th meeting the Consumer Product Safety Commission (CPSC) altered the current ruling requiring third-party testing of seven plastics sometimes found in children's toys and child care products.
Manufacturers and importers no longer need to use an external organization for prohibited phthalates testing, a move that can save money while still ensuring product safety. The Commission determined that children's toys and child care articles containing seven plastics including polypropylene, polyethylene, and general-purpose polystyrene, must still comply with the regulatory standards established in Section 108 of the Consumer Product Safety Improvement Act (CPSIA).
California Labeling

Label changes are coming soon to the Golden State's Proposition 65. New regulations will require details stating the specific chemicals contained in a product if exceeding an allowable amount. Not every chemical has to be listed but those that a company is aware of and tested for should be.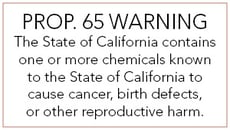 Under the old law, companies could have a generic warning that a product contained harmful chemicals, without detailing which ones. Products didn't need to be tested for the hundreds of chemicals, and if some were known, a company could use a generic warning label. With the upcoming changes, companies will need to be specific about the chemicals in the product. The new California Prop 65 warning label regulations will be required as of August 30, 2018, and affect almost all companies and industries whose products are sold in the state.
European Safety Regulations
Following a two-year transition period, new EU regulations for personal protective equipment (PPE) will be in force on April 21, 2018. PPE is used in occupational settings and includes clothing, helmets, and eye protection for sports and recreational activities. The new directive will reflect current technologies and enhance consumer safety.
One of the most impactful changes to the regulations is that all supply-chain entities, including importers and distributors, will need to comply with upgraded testing specifications and classification changes. Formerly only manufacturers bore this burden but in the future, if a company wants to sell or distribute products to any EU countries, it will need to ensure compliance with the new PPE Directive.
What's It Take to Improve Product Safety Compliance?
Global organizations are operating in an environment of increasing complexity and ever-changing regulatory constraints. The product safety and compliance risks involved are persistent and costly but companies can properly address these requirements through product testing software and best practices that create an efficient program for all parties involved.
Now, more than ever, companies need to fully understand the product safety compliance regulatory environment and develop strong compliance programs. Amber Road's Production Management solution establishes visibility into outsourced production and improves factory compliance to increase supply certainty and enable advanced product flow directly from source to end-customer. Learn how this Global Sporting Goods Manufacturer streamlined their product safety compliance testing processes with Amber Road's Product Testing software solution.

This post was published on November 6, 2017 and updated on November 7, 2017.