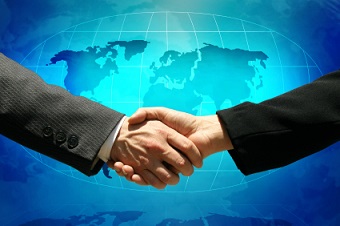 Could 2015 be the year of preferential trade agreements? We are only a few weeks in, but both President Obama and Congress have made it clear that ratifying preferential trade agreements is a top priority. With a new Republican majority in Congress and Obama hoping to solidify his legacy of expanding free trade, action on a number of trade issues is sure to be a major legislative theme this year.
This is exciting news for global companies, as it presents many opportunities for significant duty savings. According to Politico, here are four trade agreements you should be paying attention to in 2015:
The Trans-Pacific Partnership (TPP) is a proposed trade agreement between the U.S. and 11 Asian countries. Comprised of close to 40% of the world's GDP, this would be the largest trade deal ever recorded. The TPP would increase the ability of corporations to assert control over intellectual property in foreign countries. This would greatly benefit American corporations, especially pharmaceutical companies, who were previously deterred from entering emerging market countries due to their failure to enforce intellectual property theft. Check out this recent webinar for more information on the TPP.
The Transatlantic Trade and Investment Partnership (TTIP) is currently being negotiated between the U.S. and EU. While tariffs are already generally low between the U.S. and EU (averaging around 3%), this agreement would harmonize regulations considered to be "non-tariff trade barriers" such as car and pharmaceutical safety standards.
The Environmental Goods Agreement would eliminate tariffs on a wide range of environmental goods. This proposed agreement is comprised of the U.S. and 13 other members of the WTO, including China and the EU, that make up about 86% of global trade.
The Expansion of the Information Technology Agreement would eliminate duties on a long list of tech products. This agreement currently includes nearly 80 countries that account for approximately 90% of world trade.
For more information, please check out articles from Forbes and Politico. Be sure to check back on our blog for updates on the status of these trade agreement negotiations!
While preferential trade agreements present cost savings opportunities for companies, many will fail to take advantage of them due to the perceived difficulty of qualifying and administering trade agreements. Luckily, Amber Road's Trade Agreement Management solution can simplify and automate the supplier solicitation, qualification and certificate management process, enabling you to minimize duties, reduce manual efforts, and ensure adherence to compliance regulations. Download our Trade Agreement Management brochure to find out more.
This post was published on January 21, 2015 and updated on August 8, 2017.