Global trade compliance risks are not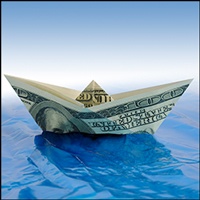 always easy to identify and don't manifest in only one area of the supply chain. Also, if you are not preparing your organization to address them, you can expose your company to irreparable damage.
As an exporter, being aware of those risks is the first step in learning how to manage them.
Join our complimentary webinar, Preventing Risk from Sinking Your Supply Chain on July 26th at 2PM EDT to hear from our own compliance experts who will be joined by AirTronic, a US-based weapons and defense systems manufacturer, who will talk about preventing exposure to global trade risks in a highly controlled industry.
Presenters will educate you on the key trade compliance risks, how to proactively avoid them, or adjust to control the issues when they worm their way in – specifically concentrating on three areas: denied party screening, product classification, and dual-use/high risk export controls.
Presenters will include:
Curt Powell, VP of Operations, Security Management International/AirTronic USA

Gary Barraco, Director, Global Product Marketing, Amber Road

Steve Keighley, Solutions Consultant, Amber Road

Join us to learn how to prevent your company from exposure to global trade risks!
This post was published on July 18, 2017 and updated on August 8, 2017.