A few weeks ago, Amber Road's Global Trade Academy hosted the webinar The Great Trade Pivot: Changing Policies and Their Impact on Your Global Supply Chain. This webinar (available on-demand) walks through some of the biggest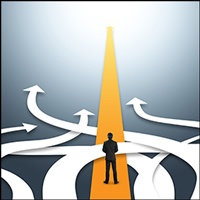 potential policy changes that could dramatically raise your import costs and have a profound impact on your company's import compliance program.
Robin Grover, an international trade lawyer with over 35 years of experience handling all aspects of export-import issues, recieved a lot of great questions during the live broadcast and he has taken the time to answer some here.
Q: What is your opinion on GSP getting reinstated? What timing do you expect?
CBP notes on its website: "GSP periodically expires and must be renewed by Congress to remain in effect. The 2015 GSP reauthorization (H.R. 1295) expired on December 31, 2017. All previous GSP renewals that have taken effect after a lapse have included a retroactive clause providing refunds to importers of eligible goods imported during the lapse period." Customs goes on to recommend that you "flag" all GSP entries: "Until further notice, importers are strongly encouraged to continue to flag GSP-eligible importations with the SPI "A," even as they pay normal trade relations (column 1) duty rates on otherwise GSP-eligible importations. Importers may not file SPI "A" without duties." I fully agree with Customs on this and expect that Congress will ultimately renew GSP and make its benefits for entries retroactive. On a related note, please be aware that CBP in conducting audits is looking for substantial documentation in your files to support claims of GSP duty-free status for your imported goods.
Q: Are the Section 232 cases against steel and aluminum seen as cases against raw steel and aluminum (rolls sheets etc.) or even articles made of steel and aluminum?
There is some secrecy attached to the Commerce investigation and recommendation to the President as to which products and countries would be covered. From all that I have seen, it would appear to be primary forms of aluminum and steel.
Q: What is the number of the Executive Order that emphasizes enforcement of Anti-Dumping and Countervailing Duties?
Executive Order 13785, dated March 31, 2017 and entitled: Presidential Executive Order on Establishing Enhanced Collection and Enforcement of Antidumping and Countervailing Duties and Violations of Trade and Customs Laws.
Q: What are the codifications for the three trade laws you cited in the slides that are seeing cases now but have been rarely used for decades?
Section 232 of the Trade Expansion Act of 1962 (19 U.S.C. §1862)

, Section 201, of the Trade Act of 1974, P.L. 93-61 (19 USC 2251),

Section 301 of the U.S. Trade Act of 1974, P.L. 93–618, (19 U.S.C. § 2411)
Q: When was the last update to section /chapter notes or Chap 99 of the USHTS due to Trump trade policy changes?
On the CBP website, you can find Quota Bulletin "QB" 18-111 2018 Solar Cell/Modules, which states that the quotas went into effect today and cites three Chapter 99 classifications to use in addition to the HTS Chapter 85 classification. See also QB 18-112 2018 Large Residential Washers and Covered Parts and establishes new Chapter 99 classifications to use on entry with the "ordinary" washer HTS classification. I would assume that the new Chapter 99 classifications will appear in the next HTS Supplement to be issued this year; until then, I would recommend paying careful attention to these Quota Bulletins.
Don't miss out on our next webinar - take a look at our upcoming webinars page to find others that may interest you!
This post was published on February 20, 2018 and updated on February 20, 2018.