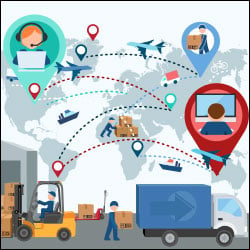 Vera Bradley is a leading designer of women's handbags, luggage and travel items, fashion and home accessories and unique gifts. Founded in 1982, the brand's innovative designs, iconic patterns and brilliant colors inspire and connect women unlike any other brand in the global marketplace. To ensure high quality products that continue to exceed customers' expectations, Vera Bradley leverages Amber Road's Supply Chain Collaboration solutions.
Don't miss our upcoming webinar entitled Quality is Stitched into the Supply Chain: A Vera Bradley Case Study, broadcasting live on November 17 at 2:00pm EST, to hear how Vera Bradley's technology implementation has led to greater efficiencies and increased visibility for this retail brand and its suppliers.
Key topics will include:
Purchase order collaboration and the impact of change process
Integrated product testing data
Sample management collaboration and visibility
Presenters will include:
Megan Coale, Business Solutions Lead at Vera Bradley
Cheryl Layne, Customer Success Director at Amber Road

Register now for this exclusive webinar to learn how Vera Bradley has ensured high quality products and successful supply chain operations!