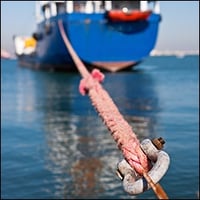 Risk is a fact of life for any supply chain, whether it's dealing with quality and safety challenges, supply shortages, legal issues, regulatory and environmental compliance, or natural disasters. Luckily, companies can take a proactive approach to risk management to ensure their global supply chains are insulated.
Please join Amber Road for a four-part webinar series on Total Supply Chain Risk Management, which will encompass Product Testing, Social Compliance, Cargo Security and Trade Compliance.
The third part in this webinar series will broadcast live on Wednesday, July 15 at 2:00pm EST and explore Cargo Security. Viewers will learn how to ensure compliance with new security protocols for tracking, screening and inspecting containerized imports and exports.
Key topics will include:
Best practices for ensuring compliance with import and export cargo security requirements
Increased need for cargo security
Entry filings
Automating supplier risk management
Implementing and managing importer self audits
Corrective action plans and remediation/training
Presenters will include:
Gary Barraco, Senior Director, Supply Chain Solutions, Amber Road
Dan Gardner, President, Trade Facilitators, Inc.

Join us to learn how you can effectively manage and reduce risk in your global supply chain!
Missed part 1 or part 2 of this webinar series ? Watch the Product Testing and Social Compliance webinars on-demand!
This post was published on June 29, 2015 and updated on June 29, 2015.