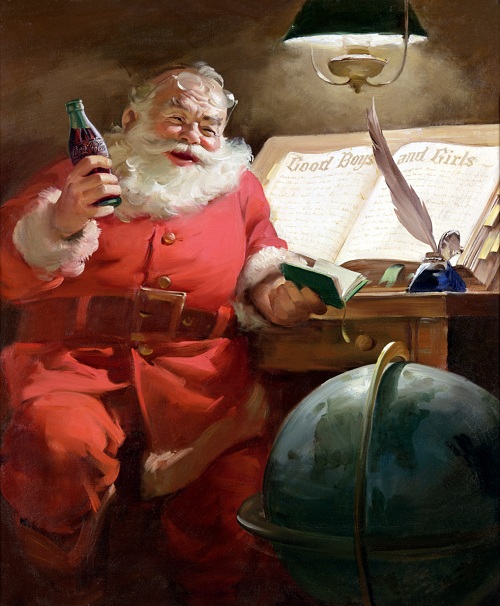 The original pioneer in cross-border elf-Commerce, North Pole Industries (NPI) has had to adapt with the times just like any other retailer. The key, Santa says, is investing in technology and making process changes in advance of the holiday season.
"We needed to brace ourselves against disrupters that could send our supply chain into a tailspin the night before Christmas," says Santa, Chief Executive Elf of NPI.
To that end, NPI has worked to automate and track nearly all of its global trade operations with Amber Road's Trade Automation solution suite. The first step was the most crucial in a deadline-based industry: automating NPI's trade compliance processes to ensure that Santa's sleigh doesn't get caught up in Customs on its way to chimneys around the world. Amber Road's Restricted Party Screening tool, backed up by its extensive Global Knowledge® database, guarantees that only good little girls and boys are on the approved toy recipients list.
Santa has also registered all of his elves in Amber Road's Global Trade Academy courses to keep up with the classification of this season's most popular new toys and to ensure that all cross-border movements remain compliant.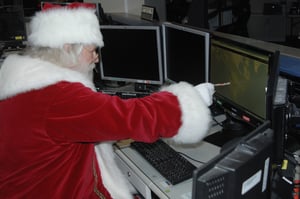 NPI has also made vast improvements to its legacy visibility system, Rudolph the Red-Nosed Reindeer (RRNR), which now offers visibility into the status of wish lists, real-time chimney accessibility data, and KPIs on reindeer performance.
"With just one reindeer-driven sleigh full of toys, our supply chain was being bogged down by logistical inefficiencies," says Buddy the Elf, Head of Supply Chain Operations at NPI. "Now, Amber Road provides us with the big data we need to analyze crucial performance metrics and identify major risks and opportunities in our supply chain."
Through Amber Road's supplier relationship management portal, the North Pole optimizes the sourcing of raw materials for this year's most-requested toys, collaborates with elves on product development and quality control, and works to qualify for free trade agreements whenever possible.
NPI even established Santa's workshop as a Foreign-Trade Zone, drastically reducing duties and fees and enhancing toy inventory control.
"This industry requires that we move faster than Amazon," says Santa. "Since drones don't really fit within our brand, we need as much supply chain visibility and predictability as possible. Amber Road's solutions help us keep the season bright."
Disclaimer: NPI is a fictitious company. We at Amber Road wanted to share some holiday laughs and cheer, and remind everyone to remain compliant during the holiday season.
This post was published on December 22, 2016 and updated on December 22, 2016.