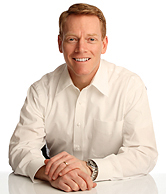 "Companies that develop a strategic approach to doing business in China have markedly better outcomes than those that manage it tactically," Scott Byrnes, Vice President of Marketing at Amber Road, notes.
In a recent article with Supply Chain Digest, Managing China's Changing Regulatory Landscape, Byrnes discussed the results of a recent SCM World China Trade Management Survey and how companies should manage CTM issues, from trade regulations to fines and penalties. Byrnes highlighted several ways to manage trade intricacies, including the following:
Recognizing that China does not have a country-wide approach to regulatory policies and procedures.
Developing local contacts
Adopting China Trade Management (CTM) technology and content
Read the article in its entirety here.


Interested in more information on navigating complexity in China? Don't forget to join SCM World and Amber Road for a live webinar tomorrow, Wednesday, April 29, to dig a little deeper into the dynamics at play in China.

Presenters include:
Kevin O'Marah, Chief Content Officer, SCM World
Barry Blake, Vice President, Research, SCM World
Kae-Por Chang, Managing Director, Amber Road China
Don't miss this opportunity to learn how to capitalize on China's astonishing growth –register today!
If you've already registered, make sure to follow the discussion on Twitter using the hashtag #NavigatingCTM.
This post was published on April 28, 2015 and updated on April 28, 2015.