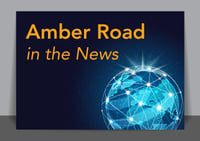 New supply chain technology, changing trade regulations, and increased competition is driving the trade world at record-breaking speed. The pace means forward-thinking companies must take thoughtful steps to harness the power of the latest solutions to streamline global supply chains. In a range of industry publications, Amber Road's subject matter experts provide thought leadership to help companies win the race.

Navigating Challenging Global Trade Currents in Supply Chain Brain
Tariffs, growing protectionist measures, worries about all out trade wars, changing global cost dynamics and more - these are challenging times indeed for global supply chain and sourcing managers. Learn about the key takeaways, why companies are embracing a "China plus many" sourcing strategy, and how technology can improve supply chain visibility and decision making.
Assembling Your Supply Chain Technology Stack in Industry Today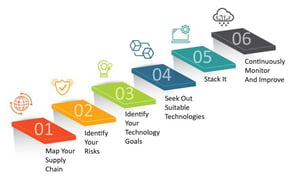 Supply chain digitization requires selecting the right technology for your organization and putting it together in a meaningful way.
Just Call it a Trade Wall: Overcoming the Barriers in Supply Chain Digest
Trade policies around the globe are on the move and in this fluid environment, it can be challenging to pinpoint trends and assess how trade policy shifts might impact business and products. While new policies are being implemented, shippers and manufacturers are scrambling to re-configure their supply chains both physically and financially by finding alternate production sources and new suppliers.
Is Technology the Solution to Supply Chain Complexity? in Industry Today
As global trade continues to transform the way companies are producing, moving, buying and selling goods across borders, it's important for supply chain leaders to know about trade trends that can help them benchmark their company with the leaders and laggards. Amber Road and the Association of American Exports and Importers (AAEI) have centered their annual report on technology.
Amber Road Joins AFSS in Freight Industry Times
The Association of Freight Software Suppliers (AFSS) announced that Amber Road has become its latest member.
Trading With China: What's Going On Behind the Wall in SupplyChainBrain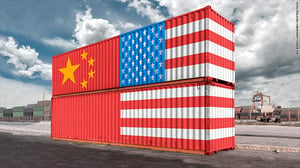 If you've got business in China, there's far more to follow than tariffs—for importers and exporters operating on razor-thin margins, lucrative markets can be lost overnight. What those stories don't often cover, however, concerns developments taking place in China of equal importance—and more lasting significance.
What Digital Tools Should Smart Shippers Use to Better Manage Rising Transportation Costs? in Inbound Logistics
The juggernaut of online shopping has resulted in rising consumer demand, which has led to rising transportation costs. This demand-chain focus means that shippers have to better manage an already complex supply chain by turning to new digital tools to monitor key data like multi-mode freight rate visibility and make more precise, cost-based decisions.
Sustainability is (Finally) Making an Entrance in Supply Chain Digest
Sustainability has been one of the biggest buzzwords in the supply chain arena for years now and frequent surveys are asking if consumers will pay more for goods that are produced with the environment in mind. Economists call it "willingness to pay," and it may finally be reaching the point where it makes sense for a company's bottom line.
To catch up on Amber Road's press coverage, check out our Press Room and stay tuned for our winter coverage!
This post was published on February 28, 2019 and updated on February 28, 2019.