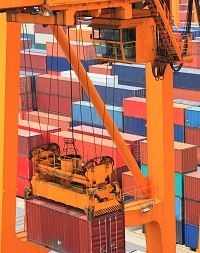 Foreign Trade Zones (FTZs) can help global shippers maximize savings and minimize operational costs. Speeding customs clearance and eliminating paperwork seals the deal.
According to this great Inbound Logistics report, FTZ's were created in 1938 and have grown in importance ever since, as goods are increasingly made, assembled and sold in different countries. Domestic and foreign commercial merchandise that goes through an FTZ receives the same customs treatment it would if it were outside the commerce of the United States.
That means importers, distributors, manufacturers, and other shippers can use FTZ's to defer, eliminate, or reduce significant duties on imported goods.
Want to learn more? Join Amber Road and American Shipper for a webinar on The Free Trade Zone Boom: Using Automation to Power FTZ-Driven Duty Savings tomorrow, May 14, at 2 PM EDT.
Recent research by the AberdeenGroup revealed that Foreign Trade Zones and free trade agreements offer the most direct and significant duty and tariff reduction opportunities. In fact, 57% of companies claim that they have, or will build, FTZ capabilities into their global trade functionality to support global transformation and reduce total landed costs. Read their full research report here.
In fact, Amber Road offers some great duty management solutions that help companies simplify and automate the qualification and administration process along with managing Foreign-Trade Zones.
Don't miss out on the immense savings available with Foreign Trade Zones!