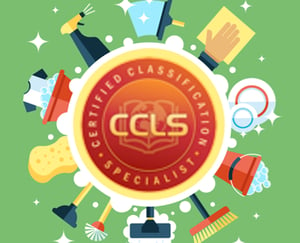 Challenged with classification? Classifying the same product differently in one or more countries? Uncertain as to when a "kit" is a "kit for customs purposes" or when to classify a part with the machine and when not to?
The Harmonized System (HS) is a global number, to 6-digits, that drives the duties, fees and taxes of a product upon importation, in addition to applicable protective measures (i.e.: antidumping). In addition, the HS number is the basis of many free trade agreement qualification processes. So why do so many companies raise their customs risk and classify some products differently when operating in more than one country?
The HS General Rules of Interpretation (GRI) translate the same globally; however, lack of training and misunderstanding of the GRI's proper application can often result in misclassification, which leads compliance managers to share non-compliant data with multiple government agencies. The result? Delayed shipments, potential seizure of product, and steep penalties, especially when a protective measure has gone undeclared because of an incorrect HS code.
The solution rests with building the correct expertise internally, within your firm, to ensure accuracy with the HS classification code, and, crucially, to be able to defend it. Join the Global Trade Academy's HS "Certified Classification Specialist (CCLS ™) program in London on May 20 – 24, and master this process to drive compliance within your firm.

The program includes a methodology to accurately classify and defend HS codes globally, and is reinforced via course exams. Course materials include advanced worksheets for every chapter of the HS to support classifiers after they complete the program.
We will also consider the impact of Brexit on HS-Classification and look at the new post- Brexit tariff and what changes in terms of classification from both an EU and UK perspective.
Graduates of the program can also access the CCLS Graduates LinkedIn group, where experts share best practices, classification advice, and thoughts on recent regulatory changes.
Not in Europe! Not to worry! Amber Road's Global Trade Academy offers CCLS courses through the year in the US. You can find our entire course calendar here.
This post was published on April 24, 2019 and updated on April 24, 2019.