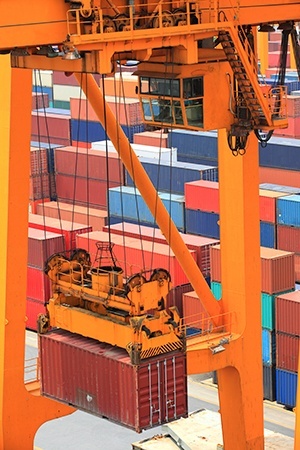 Chances are, you're not the only one looking to reduce demurrage and detention fees. Recently, a coalition of shippers, freight forwarders, and intermediaries urged US maritime regulators to make it easier to challenge congestion-related fees that container lines and marine terminals impose for delays that were out of their control. Terminals responded that it would cause chaos at the ports. Just this past Monday, the Federal Maritime Commission (FMC) voted unanimously to investigate further the concern of the coaltion, a welcome validation for shippers in the wake of ever-increasing volume, labor disputes and port congestion.
The FMC will discuss whether policy is needed to prevent what the coalition of shippers deemed "unfair" assessment of free time-related fees. While detention and demurrage fees have rarely been light for importers, recent instances of extreme port congestion – such as the aftermath of liner carrier Hanjin Shipping's sudden bankruptcy, or the West Coast longshoreman's strike in 2014 and 2015 – have exacerbated the issue. And container volume continues to rise faster than port terminals can expand.
Of course, importers and exporters will continue to rack-up large fees while the FMC slowly deliberates. But demurrage and detention fees are more than just a "cost of doing business"; they often trigger a ripple effect that throws exception into the planned supply chain flow. These exceptions lead to additional costs that add up. While many freight managers accept them as a line item, they have a detrimental impact of the bottom line.
So, what's a shipper to do?
According to SupplyChainBrain, many companies in the food, consumer goods, and commodities sectors anticipate passing increasing transportation costs onto their customers. But today's consumers are unforgiving when it comes to paying extra for the quick delivery they now expect. Shippers should look first to savings opportunities in their global supply chains.
Companies can effectively mitigate demurrage and detention fees by taking an integrated approach to logistics, contract management, and supply chain visibility with a digitized transportation management platform. With better alerts and reporting, clear communication, and proper data management, shippers can prevent some of the manageable costs, like demurrage and detention.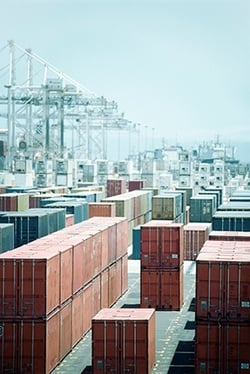 There's No Such Thing as "Free" Free Time
Some companies consider free time – the buffer time built into contracts that allows consignees a couple of days to pick up their containers before extra fees apply – as an advantage they can use in routing decisions. A shipper might see free time as a less costly way to store goods in transit or use onsite port facilities. However, free time can actually become very costly: McKinsey estimates that free time contributes to unnecessary detention and demurrage costs in up to 25% of ocean freight shipments, and global NVOCCs claim it can add up to 11% to a shipment's daily cost.
Incurring demurrage and detention fees can result in more than just increased transportation cost. They can also attribute to delayed deliveries, lack of product availability (or excess safety stock), and potential loss of sales – all of which impacts cash flow, profitability, and brand reputation.
Demurrage and detention are often the result of poor supply chain visibility and lack of timely notifications from service providers when goods are available to be picked up and equipment returned. Poor data quality can lead to these costly fees with damaging ramifications.
Luckily, there are steps a company can take to decrease these costs:
Analyze the overall process to further minimize fees
Clarify relationships and responsibilities to optimize the network
Automate the process across the entire supply chain
Streamline the process, then refine for added cost savings
Companies can start proactively reducing their transportation spend by leveraging with a digitized supply chain solution. This enables stakeholders to receive early alerts to potential at-risk or missed milestones, and to support workflows for calculating rates and quotes accurately, including free time. With the robust capabilities in Amber Road's transportation management software, supply chain leaders can track and trace the process early in the lifecycle to gain visibility and minimize overall costs like demurrage and detention.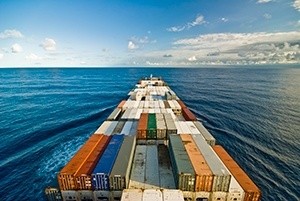 By digitizing the supply chain, you can access data for better decision-making across multiple carrier contracts, and monitor the movement of goods at the shipment, order, SKU, and carrier level. Track carrier KPIs and analyze different routes to ensure freight lane optimization. Improve communication with carriers and within your own operations so you can report at-risk events proactively and expedite resolutions.
One Amber Road customer is saving over $26,000 a month in demurrage fees. With alerts in place, their logistics team can take proactive measures to collaborate with transportation providers to swap out containers and reduce charges. Having improved visibility and historical data about demurrage and detention, future carrier contract rates will improve overall in favor of the company.
Don't wait for the FMC to alleviate fees at the ports; with accurate analytics and visibility, you can avoid these fees ahead of time instead.

This post was published on March 9, 2018 and updated on March 9, 2018.