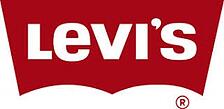 Levi Strauss & Co. used to run its global supply chain processes manually, with logistics directors in San Francisco relying on Asian suppliers for periodic freight-location updates. As you can imagine, putting a picture together of all those moving pieces was rather complicated for such a prominent apparel company.
According to Sanjay Mishra, Levi's Director of Logistics, Global Strategy & Logistics, the warehouses suffered first, then operating costs shot up as service levels fell and labor costs became unpredictable.
As many other companies with complex supply chains have done, Levi's turned to supply-chain management (SCM) software for help – specifically, to Amber Road. After a total overhaul of the company's order tracking system, Levi's now uses a cohesive reporting program that includes data from vendors, suppliers, and other sources. Mishra now has a large data repository to use for key performance indicator reporting, and can easily rate suppliers and carriers.
Learn more about Levi's supply chain automation transformation and other transportation success stories in this article from Global Trade!
This post was published on October 3, 2013 and updated on March 6, 2015.