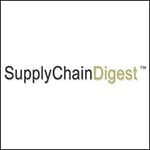 As globalization continues to evolve, companies need to become more agile and automated in global sourcing and logistics processes.
Amber Road and Supply Chain Digest are conducting a brief survey on global sourcing and trade management practices and technology, and invite you to weigh in on these and other related questions:
What capabilities do companies believe are most critical to global sourcing and trade management success?
What processes and capabilities separate leaders from average and laggard companies?
How good are companies in areas such as total landed cost calculation and estimating lead times?
Those who complete the Supply Chain Digest survey will receive a complimentary copy of the final report.

Please be assured that your responses to this survey will remain anonymous and strictly confidential. None of your answers or comments will be attributed to either you or your company by name. We appreciate your consideration and feedback.