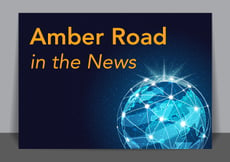 Blistering heatwaves aren't only rolling through Europe. Global trade is heating up with looming trade wars, demanding and cumbersome regulations and brewing disruptions with stormy summer weather. To keep cool and in control, companies must have clear visibility across their supply chains and the right tools to keep everything running smoothly. Amber Road's subject matter experts offer insight and solutions in the following articles, which appeared in industry publications.

CBP Updates Supply Chain Cybersecurity Guidelines in Sourcing Journal
The U.S. Customs and Border Protection (CBP) has added new security guidelines to its Customs Trade Partnership Against Terrorist (CTPAT) security guidelines, including new minimum security criteria. Conditions are organized into "musts" and "shoulds" to eliminate second-guessing. Sourcing Journal speaks with Amber Road's CTPAT expert on how companies can embrace the new guidelines.
The Ever-Changing World of Global Trade Management in SupplyChainBrain
Global trade management is in a state of constant flux, so how can importers and exporters keep up with what's going on? Amber Road's podcast with SupplyChainBrain explains how.
Editor's Pick: The Long Arm of OFAC – How US Sanctions Impact Pretty Much Everyone in Talking Logistics
Talking Logistics' "Editor's Pick" is about the Office of Foreign Assets Control (OFAC) and how its enforcement arm reaches all over the world, and impacts pretty much everyone.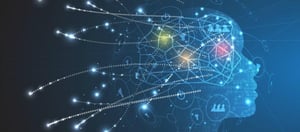 Advancing AI in the 'More-of-Less' Era of Apparel Retailing in Apparel Magazine
Amber Road's AI focus is on Machine Learning (ML) to help brands optimize supply chains further, says Chief Product Officer Nathan Pieri. ML requires large amounts of data to be effective so companies must digitize processes and create "fuel" to power ML algorithms.
From Purchase Order to the Last Customs Mile: Streamlining and Automating the Global Supply Chain in Talking Logistics
Risk, uncertainty, complexity, dynamic — these are all terms used to describe today's global supply chains. In Talking Logistics podcast with Amber Road, Ty Bordner gives insights into how companies can successfully navigate this environment and what actions they can take to streamline and automate global trade processes.
Episode 18: Visibility & Mitigating Risk in Sourcing Journal
Need speed in your supply chain? Visibility helps put the pedal to the metal. In this podcast episode, Amber Road talks about how to create a "glass pipeline" into the entire supply chain.
Three Steps to Managing Bonded Inventory Through Brexit Disruptions in SupplyChainBrain
Brexit raises the imminent question on how businesses can effectively continue to finance and distribute their inventory within the European continent. In order to serve the European market effectively, managing the availability and allocation of inventory becomes vital to reduce overall costs, improve cash flows, and bring more agility to supply chain operations.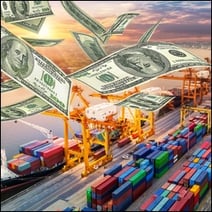 Why Duty Drawback is Making a Comeback in Talking Logistics
The spotlight is on global trade management with Brexit and tariffs on the minds of many supply chain professionals — and they're looking for ways to navigate through these risks and uncertainties. One area getting renewed attention is duty drawback. Learn what is it is and why is it making a comeback.

In Brief in Inbound Logistics
Amber Road's new cargo screening solution empowers companies to screen high volumes of shipments from multiple providers in order to comply with increasingly stringent laws.
A Guide on Cost, Quality & Speed for Fashion Supply Chain Execs in Sourcing Journal
Super-informed consumers who can be persnickety, fickle, impetuous and careful all at the same time are challenging the fashion industry. Amber Road's three-part series looks at these challenges and suggests how to improve global supply chain performance.
2019 TMS Buyers Guide in Inbound Logistics
Looking for the best transportation management system (TMS) to support your operations? Inbound Logistics magazine suggests a disciplined decision-making approach to finding the right TMS and offers some leading options.
To catch up on Amber Road's press coverage, check out our Press Room and stay tuned for our monthly coverage.
This post was published on June 28, 2019 and updated on June 28, 2019.