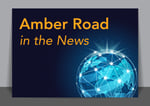 Global trade today is making the world a smaller place and enabling more markets and regions to link together with less cost and risk. It's also driving technology development by creating standards and removing economic barriers that inhibit the movement of goods, information, and people. Amber Road's subject-matter experts provide some thought-provoking insights in a range of industry publications to help companies continue to streamline their global supply chains.

Is Technology the Solution to Supply Chain Complexity? in Inbound Logistics
Supply chain leaders need to be aware of the trade trends with all the emerging and existing technology. The annual Trade Trends Report on technology gives insight into what companies are using, the challenges these systems are expected to solve, and how companies are implementing them.
The Chainmail Effect: How Globalization Impacts the Supply Chain in Supply Chain Digest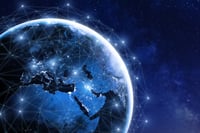 One time the world was flat—at least as far as global trade goes—where goods were produced close to their end-users and supply chains were relatively short and linear. Over the last two centuries, trade has exploded and transformed the global economy, and now through technology, trade is "digitally connected," creating chainmail rather than a chain.
C-TPAT& Customs: are you reaping the benefits of C-TPAT or simply standing pat? in Inbound Logistics podcast
Correctly leveraging the benefits of C-TPAT Certification can give businesses a leg-up by easing their passage thru key customs checkpoints, which in turn could lead to significantly shorter lead times. So why wouldn't a business take advantage of all that C-TPAT offers? Amber Road explains that sometimes, it's a case of "you don't know, what you don't know."
To catch up on Amber Road's press coverage, check out our Press Room and stay tuned for our monthly coverage!
This post was published on March 29, 2019 and updated on March 29, 2019.