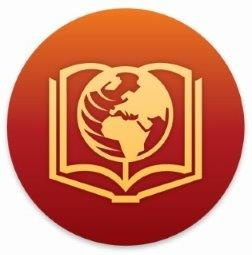 Understanding constantly evolving U.S. customs regulations and its complex requirements is a challenging task.
Whether you are looking for a refresher course or are new to the industry and want to get up to speed fast, our hands-on 5-day Import Boot Camp will provide you with a solid understanding of U.S. Customs regulations, requirements, and best practices needed to tackle a multitude of trade compliance issues with authority.

Global Trade Academy's 5-Day Import Bootcamp is being offered in three locations for the remainder of 2018:
| | |
| --- | --- |
| Dates | Location |
| July 30 - August 3 | Chicago, IL |
| September 17 - 21 | Los Angeles, CA |
| November 12 - 16 | Tysons Corner, VA |
During this Boot Camp we will address the following fundamentals of customs compliance:
Import Compliance - understanding Customs regulations and requirements

Tariff Classification

NAFTA and Free Trade Agreements

Country and Rules of Origin

Customs Valuation
It is also possible to register for an individual course covering one of the topics above. View Global Trade Academy's entire course schedule here and look under "Import Courses" to select individual topics and locations.
Amber Road's Global Trade Academy courses are taught by experienced global trade experts:
Our July and September boot camps will be taught by Robin W. Grover. Robin is an international trade lawyer with over 30 years experience handling all aspects of export-import issues. With an office in Washington, D.C., Robin is a member of the U.S. Court of International Trade and has represented clients before the U.S. Customs Service, Bureau of Industry and Security (formerly the Bureau of Export Administration), Office of Foreign Assets Control, Directorate of Defense Trade Controls, Office of the U.S. Trade Representative, U.S. International Trade Commission and Census Bureau.
Robin is a consultant and instructor for both Amber Road's Advisory services and Amber Road's Global trade Academy of East Rutherford, New Jersey, he is also a licensed customs broker. A graduate of the University of Virginia School of Law and Dickinson College, he is a member of Phi Beta Kappa and is also the World Champion of The History Channel, where he won a then-record shattering $ 263,000, at the time the world record for winnings on a cable television game show. He has taught courses on Exporting, Importing, HTS Classification, Letters of Credit, International Transportation and Logistics and prepared many for the customs broker license exam. Robin lives in Alexandria, Virginia where he dabbles at running marathons, biking and collecting Revolutionary War militaria and Medieval European artifacts.
Our November boot camp will be taught by Suzanne Richer. Suzanne leads the development of Amber Road's Trade Advisory Practice and is a licensed customs broker and Certified Classification Specialist™ (CCLS™). She has authored 12 books on international trade, and provided training for various organizations such as the NCBFAA, CSCMP New York and Paris Roundtables, Mid-West Importers Trade Association, and the Federal Maritime Commission.

Suzanne is also President of CSCMP – NYC and also serves on the Board at Baruch College for their international educational programs.

Ms. Richer has extensive experience in advising corporations on Focused Assessments, C-TPAT cargo security applications and validations, and the Importer Self-Assessment (ISA) program.

Want to explore more of Global Trade Academy's course offerings? Check out our entire calendar here.
This post was published on July 13, 2018 and updated on July 13, 2018.