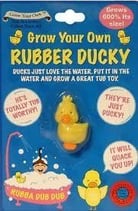 Toy sales in the United States have shown robust growth figures in the last decade. Much of it is spurred by syndicated toy products from movies released to coincide with the Christmas season, drawing kids to add them to Santa's list. According to The NPD Group, US toy sales increased 6.7 percent to $19.4 billion in 2015, topping the firm's estimate of 6.2 percent growth.
With Christmas approaching in a few shorts weeks, ASTM International, the international organization that develops and publishes voluntary consensus technical standards for a wide range of products, issued a revised toy safety standard (F963-16)* as part of an ongoing effort to monitor and proactively address concerns pertaining to this toy safety. While it won't immediately impact US imports which fall under Consumer Product Safety Improvement Act of 2008 (CPSIA) guidelines, manufacturers need to start addressing the changes. The bright spot in the cloud is that the revisions harmonize, where feasible, with the International and European toy safety standards ISO 8124-1 and EN 71-1 respectively.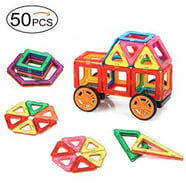 The Consumer Product Safety Commission (CPSC) has up to 90 days to review and respond to the revisions, and accept or reject revisions in part or whole. If the CPSC does not respond within 90 days or accept the revisions, ASTM F963-16 will become a mandatory toy safety standard effective 180 days after notification. The requirements are prospective, so the certification (Children's Product Certificate) of toys manufactured on and after the effective date — 180 days from notification date — will be required to be based on the F963-16 testing at a CPSC-approved laboratory.
A summary of the most significant changes includes:
Requirements for a toy that is or has a component that is a small part and expands in water
Aligning the standards for toys with magnets with the EN and ISO requirements, but also soaking requirements for toys with that use magnetic components
Testing of the lid support mechanism for the toy chest itself
Battery-operated toys, especially those with button cell and lithium ion coin cell batteries
Four new tests added for toys that contain rechargeable cells and batteries, which include battery overcharging test, repetitive overcharging test, single fault charging test and short circuit protection test
Updated requirements to test heavy metals
Guidance is provided for the evaluation of stickers
Special directives for projective toys adding the need for resilient leading edges, toys with stored energy, improvised projectiles, and rotors on a projectile intended to rotate on a horizontal plane, mouth actuated projectile toys, and bow and arrows
Acoustic requirements for sound producing toys
Revised testing process for stuffing cleanliness and the use of bird feathers
Stability standards for ride-on toys
Clarification for impaction hazard and squeeze toys requirements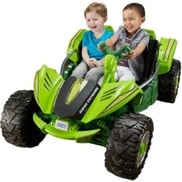 The amount of product safety regulations (national, federal, and international) have grown exponentially. Companies report keeping up with the safety regulations as one of the top biggest challenges, and ensuring compliance with multiple regulations drives up costs. The alignment of the ASTM toy standards with the EU regulations can help reduce the duplication of effort and testing.
Ultimately, the importer of record is responsible for all product testing and certificate generation/submission. Having a technology platform that unifies product, supplier and order data into a single system can alleviate some of the burdens.
*(A copy of F963-16 standard can be purchased from ASTM http://www.astm.org/Standards/F963.htm)
Learn more about Amber Road's Risk & Quality Managment Solution that provides brand manufacturers and retailers the ability to accurately determine that all trading partners are in compliance with regulatory requirements and the standards defined for product safety and quality.

This post was published on November 7, 2016 and updated on November 7, 2016.