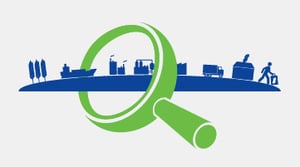 Product traceability has become a critical aspect of supply chains and global trade; with definitions that run the gamut depending on the industry or phase in the product lifecycle. Product traceability may be both a regulatory and environmental issue. Retailers want to ensure they provide their customers with as much supply chain visibility into sourcing operations, including where their products are manufactured and if those factories maintain safe working conditions, pay workers a fair wage, and use methods that do not damage the environment. Likewise, product testing laws continue to increase in complexity. Traceability is a requirement for many import and export controls, as demonstrated by these regulations:

Since January 2005, European Union Regulation 178/2002 requires traceability as a legal obligation in the European food sector.
As of January 2015, the US enacted the Drug Quality Security Act establishing a traceability system for pharmaceuticals.
In January 2016, the US increased banned imports involving forced labor affecting fish imports from Southeast Asia, gold from Africa and apparel from Bangladesh.
A variety of country regulations ensure children's apparel safety including Canada's Consumer Product Safety Act, China's GB standards and the U.S. Consumer Product Safety Improvement Act.
Global organizations desire product traceability functionality to help them achieve key objectives:
Meet regulatory and quality compliance standards
Proactively manage product recalls with cost effective responses
Improve customer safety, customer satisfaction, and profit margin
Manage product quality and production efficiency
Gain accurate insight into raw materials availability
In response, companies require a comprehensive traceability strategy across pre-production, production, and post-production processes to meet their commercial and regulatory targets. As a result, they can achieve improvements in product quality, speed to market, supply chain performance, and profitability.
Supplier and Production Management: Best-in-Class companies are 2.9 times as likely to utilize collaborative supplier portals and interoperable decision rules to schedule capacity, manage purchase orders and raw material orders, as well as monitor work-in-process and production status.
Materials and Product Management: Best-in-Class companies are 1.59 times as likely to efficiently manage the sampling and testing processes, along with dynamically reserving raw materials and sourcing finished good production.
Quality Management: Best-in-Class companies are 1.7 times as likely to ensure that what is produced meets international regulatory testing and trade requirements, brand specifications, and social compliance standards with comprehensive component and product testing, auditing, and finished goods quality inspections.
The benefits of traceability are real; however, ensuring traceability can be a struggle with global suppliers, customers, and supply chain partners. As a result, many companies are challenged with answering some key operational questions.
"" How much of an order have we processed?
"" Where is this product? At which step in the manufacturing process is it currently?
"" What percentage of this product's parts are we scrapping?
"" Is this product meeting all compliance standards?
"" Did we monitor the quality of this product before shipping it to the customer?
"" What is the root cause of this quality issue?
"" Are we sourcing from an ethical and socially compliant supplier?
"" Which customers and consumers have received this product?
Now is the time for companies to recognize that creating and executing a traceability strategy will strengthen sourcing, production, and supply chain operations. Traceability becomes an important element for driving continuous improvement. When greater product visibility and traceability is achieved, the risks of product defects entering your supply chain are significantly reduced and your ability to effectively respond to any quality or product safety issue is increased.
Interested in learning best practices for properly navigating the product safety and compliance requirements for your supply stream? Download our white paper, Navigating the World of Tougher Product Safety and Compliance Requirements.
This post was published on June 29, 2016 and updated on March 30, 2018.