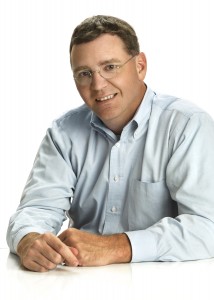 Customs organizations around the world are finally modernizing their systems. Importers will be able to eliminate manual processes, improve visibility to trade flows, and more easily comply with applicable laws and regulations. The WCO (World Customs Organization) labels this type of system as a "Single Window" where Customs effectively centralizes the collection of data and distributes it to all required agencies to realize a coordinated and more efficient border control.
These new systems will undoubtedly be beneficial for importers, but they also adds the burden of advanced and complete preparation by the importer of all required data elements prior to the arrival of goods to ensure a smooth supply chain with an uninterrupted Customs admission process. To keep up with the Single Window, companies should also modernize their own systems to efficiently capture and manage the ranges of new PGA data requirements.
My presentation at the Marcus Evans International Trade Compliance Conference next week in Chicago will cover what importers need to do to prepare for ACE. We'll discuss:
How will the launch of the ACE Single Window affect US Importers?
How can GTM software help manage these new requirements?
How can US Importers leverage this regulation change to improve productivity?
Amber Road is excited to be a Silver Sponsor at the event, and I look forward to sharing tested and proven tactics to complying with documentation requirements, duty and import challenges, multiple currencies, and varied government regulations.
If you can't join me at the conference, there are still a lot of great resources out there on ACE. Check out this column from colleague Nathan Pieri, Chief Product Officer at Amber Road, on ACE-ing PGA Data for Success, watch an on-demand webinar on the Key Takeaways from BIS Update and CBP Trade Symposium last Fall, or download our white paper, The ROI of Automating Trade Compliance.
This post was published on April 22, 2016 and updated on April 22, 2016.