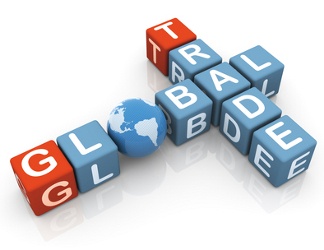 Supply chains, and the tools for managing them, have come a long way over the course of 100 years, with an increased focus on improving the relatively simple, but very labor-intensive processes. Today, supply chain engineering through technology and processes allows manufacturers to manage extraordinarily complex international networks.
More specifically, the scope and capabilities of Global Trade Management solutions have evolved from simple desktop applications focused on generating and printing trade documents to cloud-based, enterprise-class solutions focused on a broad spectrum of import and export processes.
In a recent Sourcing Journal guest editorial entitled Evolution of the Supply Chain Solution: Global Trade Management in 2016, Gary Barraco, director of global product marketing at Amber Road, discusses the evolution of GTM and why more companies today are initiating GTM projects. Executives are becoming more familiar with GTM and are realizing the positive impact that it can have on their cycle times and bottom lines. Check out the full article to learn more about the evolution of GTM!
Discover what makes Amber Road's solutions the best-in-class when it comes to Global Trade Management by watching our new on-demand video!