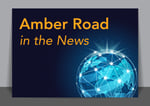 Supply chain technology and automation – these are the gifts that keeps on giving this holiday season -- and beyond. And there is something under the tree for every link of the chain from sourcing to shipping. Here's a recap of published articles from industry publications authored by Amber Road's subject matter experts who provide some transformative best practices across the supply chain.
Supply Chain Technology: The Gift that Keeps Giving in Industry Today
An Amber Road and Aberdeen Group survey reveals that GTM platforms create agility, flexibility and improve global supply chain management functions.
Software Directory 2018 in Apparel Magazine
This special issue is a guide to suppliers of software and related IT solutions to the apparel marketplace, including vendor contact information, operating system requirements and a round-up of functions and services.
Unwrap the Perfect Supply Chain Gift in EBN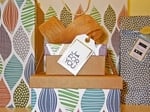 The holiday season is fast approaching, bringing with it a new wave of demands that has businesses scrambling to get a slice of the holiday-spending pie. Disruptive technologies, increasing trade regulations, and the breakneck speed of customer demand are pushing companies to rethink their processes and technology for the holidays and beyond.
Transforming Your Global Supply Chain Digitization in Supply Chain 247
The companies that are truly thriving these days have something significant in common: a digitized supply chain. Leveraging structured data can help ease external pressures while also providing high levels of visibility, improved efficiency and minimized risk. But where do you start? And how do you convince others in your organization - and in your supply chain - to get on board?
EU-Vietnam Trade Agreement Underlines Environmental and Social Considerations in Sourcing Journal
The Vietnamese government is setting up an equitable and sustainable response to climate change and what seems a looming migrant crisis by including environmental and worker rights stipulations in the EU-Vietnam Free Trade Agreement (EVFTA). The EVFTA will bring huge benefits to all of the trading parties.
To catch up on Amber Road's press coverage, check out our Press Room and stay tuned for our winter coverage!
This post was published on November 30, 2018 and updated on November 30, 2018.