Across the United States, most Americans are getting ready to cast their votes in one of the strangest elections in our country's history.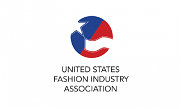 With Election Day less than 2 weeks away, supply chain executives are beginning to analyze what the future will hold for trade policies, agreements and regulations. The largest piece of trade legislation, the Trans-Pacific Partnership (TPP), is still in play, but importers and exporters are wondering not solely if, but how the result of the election will affect their supply chain operations.
On November 9th, supply chain professionals from the US apparel industry will convene for 28th Apparel Importers Trade & Transportation Conference hosted by the United States Fashion Industry Association (USFIA) and American Import Shippers Association (AISA) in New York City. The election ink will barely be dry – and might not be finalized – when experts cast their perspectives on trade and transportation policies, politics, and how the election results will impact the industry.
During the conference, Gary Barraco, Director of Global Product Marketing, will join several other industry experts to discuss The Future of Trade Policy & the Global Fashion Industry. Gary will fuel the discussion with his viewpoint on how transportation and logistics will be impacted in 2017 following this year's stormy sea.
Don't forget to stop by our booth to learn more about Amber Road's end-to-end platform that can help your company increase collaboration and visibility for global trade in the coming year and beyond.
This post was published on October 28, 2016 and updated on October 28, 2016.